Homemade Canned Peach Butter
This Homemade Canned Peach Butter recipe is an all time classic. This homemade fruit spread tastes delicious slathered on a piece of toast or a biscuit, still warm from the oven. Sometimes I spoon it over ice cream and I wouldn't be lying if I told you I sometimes just eat it straight from the jar by the spoonful!
To make this peach butter, start by peeling the peaches. Cut each one in half and remove the stones before cutting each half into 4. Bring peaches to a boil and simmer until tender. Puree the peaches with water and return them to the pot. Add the sugar and lemon juice and simmer, stirring occasionally. Use a frozen plate to test when the peach butter is ready.
Every 30 minutes, spoon some of the butter onto the chilled plate. When no water forms a ring around the spoonful of spread, it is done. If a ring does form, continue cooking. Once the spread is cooked, transfer to sterilized jars and can. Store at room temperature indefinitely (not that it'll last that long!).
To make Homemade Canned Peach Butter, you will need the following ingredients: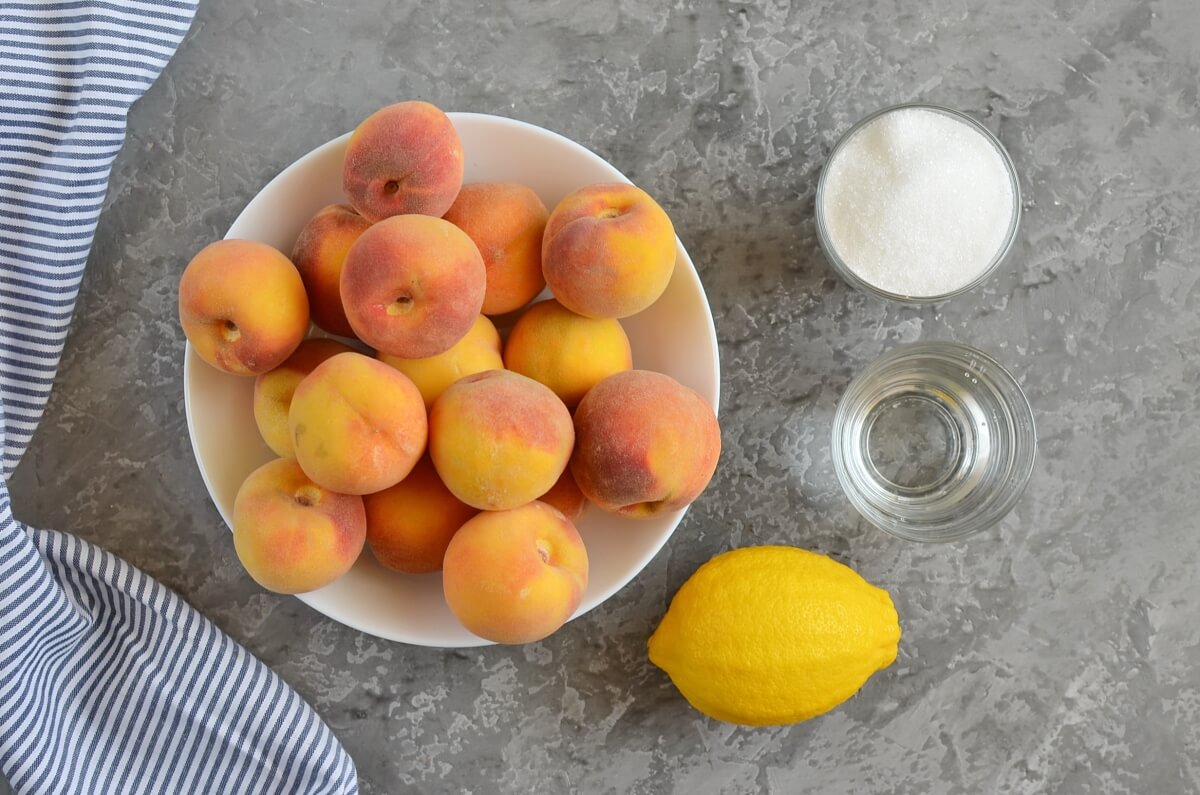 Steps to make Homemade Canned Peach Butter
Bring water to a simmer

3

Peel peaches

15

Prepare the peaches

5

Cook peaches until tender

20

Blend peaches

3

Add sugar and lemon juice

30

Test setting consistency

1

Sterilize jars

5

Ladle the peach butter into sterilized jars

1

Can the jars

10

Serve