¼ cup

Bread crumbs

fine dry

2 tbsp

Cilantro

finely chopped

2

Green onion

finely chopped

Sriracha sauce

or Tabasco, to taste
Directions
My kids love these Honey Garlic Pork Meatballs and I know if they have any friends coming over, I have to make double the recipe because there are definitely never enough meatballs for more than 3 helpings! The team-up of honey and garlic giving these little morsels a perfect coating.
Minced pork, when cooked, has a soft texture unlike beef which can tend to be more dry and coarse. Serve hot with Italian spaghetti or simple white rice.
To make Honey Garlic Pork Meatballs, you will need the following ingredients: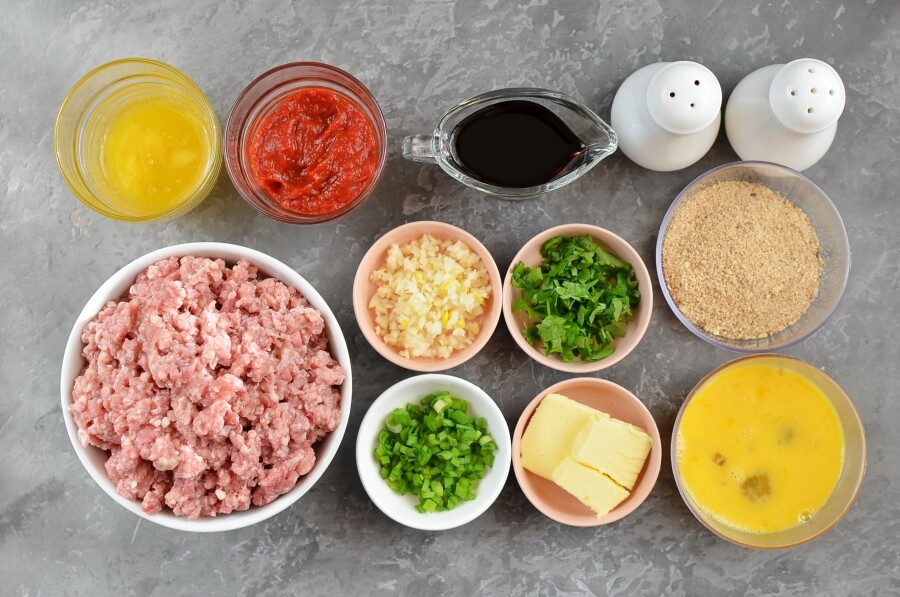 So, how to make Honey Garlic Pork Meatballs?

This video may vary from the original cook.me recipe
Steps
| | |
| --- | --- |
| 10 | Preheat oven and prepare baking sheet |
| 3 | Prepare meatball mixture |
| 15 | Portion meatballs |
| 20 | Bake |
| 2 | Melt butter |
| 1 | Add garlic |
| 1 | Add sauce ingredients |
| 2 | Serve |