4 cups

Fresh Broccoli

chopped into small florets

3 cups

Cheddar cheese

grated

3 1/2 cups

Vegetable broth

or chicken broth
Keto Broccoli Cheddar Soup
This gluten-free, low-carb Easy Broccoli Cheddar Soup is such a great recipe for Keto followers. It ticks all the right boxes in terms of maintaining your Keto diet, is quick and easy to make and tasty enough to satisfy the rest of the family.
By using cheese as a thickener you don't need the flour that makes many soup recipes a no-go for Keto. And there are only 5 ingredients total! But you end up with a yummy, cheesy soup that also includes a nice helping of healthy broccoli.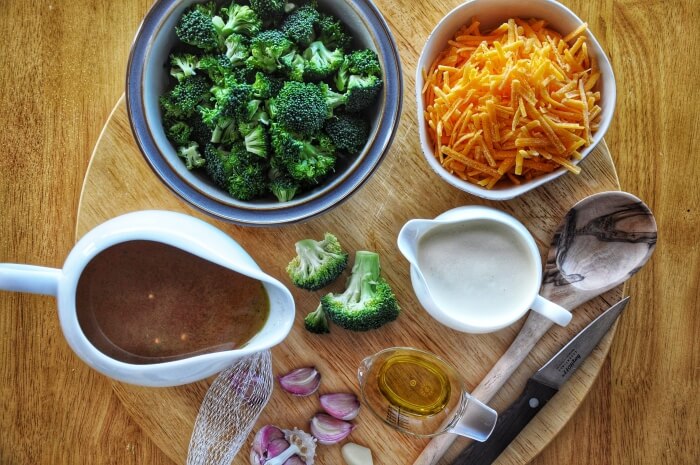 So, how to cook Keto Broccoli Cheese Soup?
Steps to make Keto Broccoli Cheddar Soup
Sauté the garlic

2

Add the liquid ingredients and broccoli

9

Add the cheese

9

Serving Broccoli Cheese Soup