1

Potatoes

peeled and cut into small chunks
Meat and Onion Pie
Hearty and warming, this classic Meat and Onion Pie is every pie-lover's dream! You'll notice that most of my ground meat recipes use a combination of beef and pork. I find that the fattier, sweeter pork meat enhances the flavor of the beef, meaning you end up with a meat mixture that's more flavorful, rich and tender.
Obviously, any meat pie has to have a good helping of onion and garlic to make it even tastier, and here I use some extra flavors like mustard powder and sage (both always go great with pork), and thyme and cloves. Using store-bought pie shells makes the whole thing super easy and quick to put together – you can have the whole thing ready in under an hour!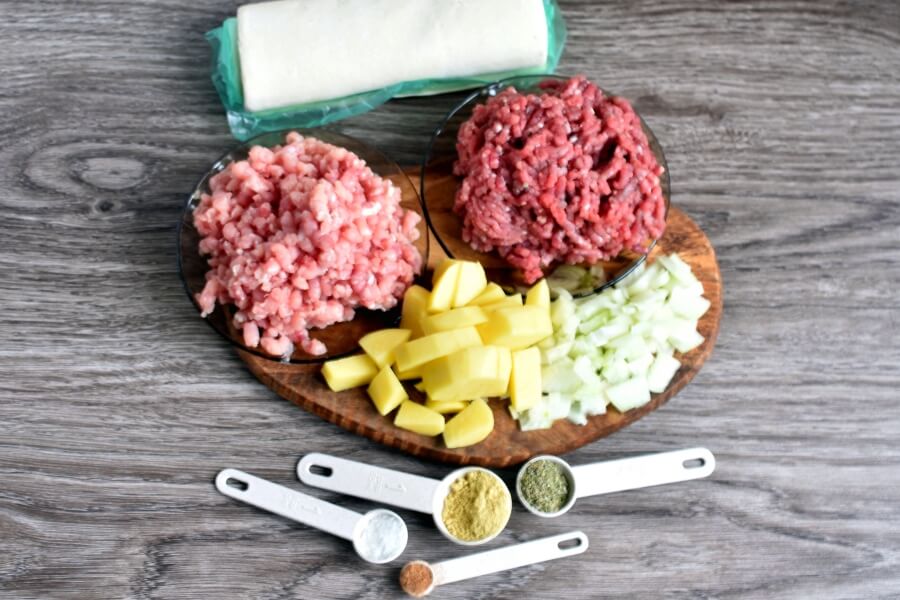 So, how to make Meat and Onion Pie?
Steps to make Meat and Onion Pie
Heat the oven

1

Preheat the oven to 425°F.

Cook the potato

5

Mash the potato

1

Add the meat and seasonings to a pan

1

Cook the meat

8

Add the mashed potato

1

Fill the pie

2

Prepare the pie for baking

1

Bake the pie

25

Serving Meat and Onion Pie