1 tbsp

Oregano

freshly chopped

Oregano

fresh leaves, optional
Meat & Potato Bake
I love an easy one pan dinner and this Meat & Potato Bake is a real winner in my book. It is quick and easy to assemble. There is very little washing up to do as everything cooks in the same pan. Oh and it tastes delicious on a cold winter day!
Start by cooking the potatoes. When they are cool enough to handle, peel and slice the potatoes. Assemble the meat and potato bake in layers, starting with potatoes and adding a layer of browned meat, creme fraiche, tomatoes and finally sprinkle mozzarella on top. Bake for 15 minutes for a scrumptious wholesome meal.
To make Meat & Potato Bake, you will need the following ingredients: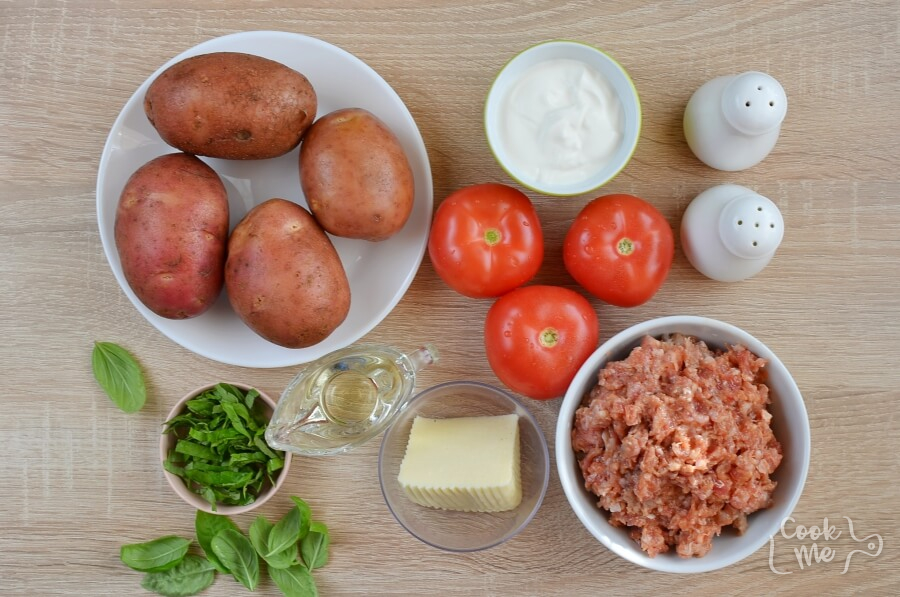 So, how do you make Meat & Potato Bake?
Steps to make Meat & Potato Bake
Cook the potatoes

20

Heat the oven and prepare a casserole dish

10

Drain the potatoes

10

Peel and slice the potatoes

5

Slice the tomatoes

3

Brown the meat

10

Layer the ingredients

5

Sprinkle with mozzarella

1

Bake

15

Serve

1