For the roasted garlic

For the hummus

1 can (15 ounce)

Great Northern beans

drained and rinsed
Roasted Garlic White Bean Hummus
This is an amazing Roasted Garlic White Bean Hummus I've been making for the last year or so. I just don't think I could be vegan if hummus didn't exist – there, I've said it!
Hummus is such a great plant-based food – it is delicious, creamy, healthy and filling. I love that it is quick and easy to prepare and you can eat it with so many different foods like veggies (I like to have it with cucumbers, carrots, celery sticks or tomatoes) or pita bread.
Traditionally, hummus is made with chickpeas but I like to experiment with different bases for my hummus. In this recipe, I put white beans to the test, with a delicious result. This recipe is so easy to make. I combine roasted garlic with a can of white beans, tahini and lemon juice to make a creamy, smooth and flavorful hummus. Yum!
To make my version of Roasted Garlic White Bean Hummus, you will need the following ingredients: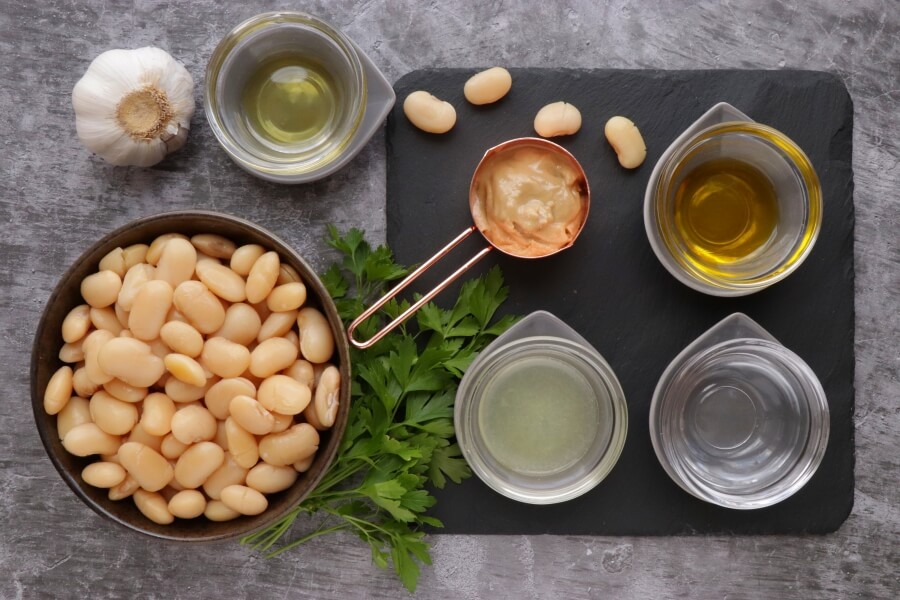 So, how do you make Roasted Garlic White Bean Hummus?
Steps to make Roasted Garlic White Bean Hummus
Heat the oven

5

Preheat the oven to 400 ºF.

Prepare the garlic

1

Place the garlic in foil

1

Roast the garlic

25

Make the hummus

3

Blend

5

Serve