2 tbsp

Olive oil

extra-virgin

6 oz

Shiitake mushrooms

cleaned and coarsely chopped

6 oz

Oyster mushrooms

cleaned and coarsely chopped

4 cloves

Garlic

coarsely chopped

2

Leek

cleaned and coarsely chopped, whites only

3 strips of crisp

Bacon

crumbled
Shiitake Oyster Mushroom Soup
This Shiitake Oyster Mushroom Soup is a delicious soup full of flavor and delicious ingredients. This soup has a lot of umami, that savoriness that is characteristic of broths and cooked meats – you know umami, the classic combination of slightly sweet, sour, bitter and salty all at the same time!
To make this soup, saute garlic and leeks. Add shiitake mushrooms and oyster mushrooms to the pan and cook. Set 2-3 tablespoons aside for garnishing the soup upon serving.
Blend the mushroom and leek mixture with stock, two of the bacon strips, the sour cream, parsley and thyme. Use 2 cups of stock if you want it to be quite rich and thick; use 3 cups if you desire a thinner and less intense soup. Secure the lid on the container. Blend and add the cognac. To serve, pour into individual bowls and top with the remaining strip of crumbled bacon and reserved mushroom mixture. Enjoy immediately!
To make Shiitake Oyster Mushroom Soup, you will need the following ingredients: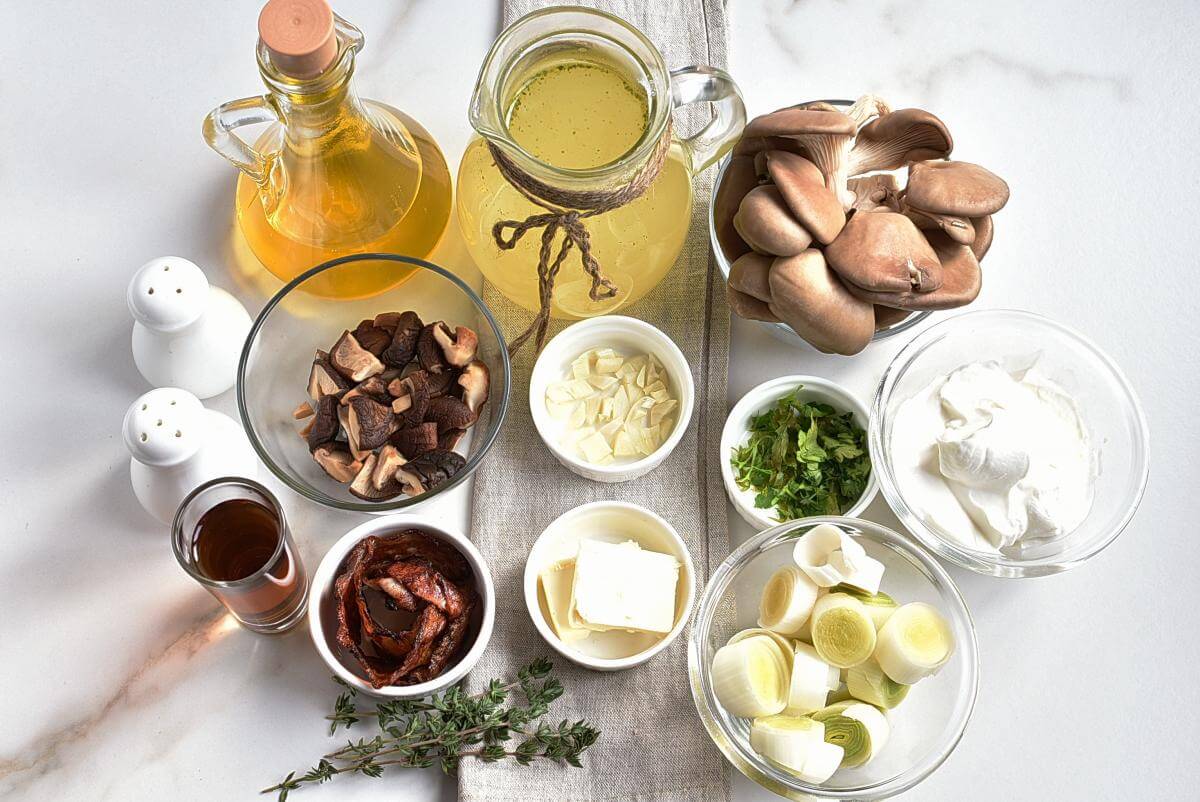 Steps to make Shiitake Oyster Mushroom Soup
Sauté garlic and leeks

5

Cook mushrooms

10

Set some mixture aside

2

Blend soup

2

Add cognac

1

Adjust seasoning

Taste and adjust seasoning by adding salt and pepper.

Serve