6

Pork chops

3/4 inch thick

1/3 cup

All-purpose flour

1 can

Chicken broth

14.5 ounce, fat-free
Smothered Pork Chops
I used to steer clear of pork chops because I had too many memories of dry, overcooked pieces of meat which took forever to chew. That was until my friend from South Carolina made me her mom's famous Smothered Pork Chops. Oh my gosh! This recipe has changed my memory of pork chops forever! Now, when I think of pork chops, I picture these ones: tender and succulent, smothered in a rich onion gravy.
The gravy is the real secret to making perfect pork chops. Make it by combining flour, chicken broth, and browning sauce and adding the mixture to the pork chops and onions. By letting the pork chops cook slowly in the gravy, you ensure that they remain tender and juicy. Serve these smothered pork chops with rice or garlic mashed potatoes and some leafy greens. Yum!
To make my version of Smothered Pork Chops, you will need the following ingredients: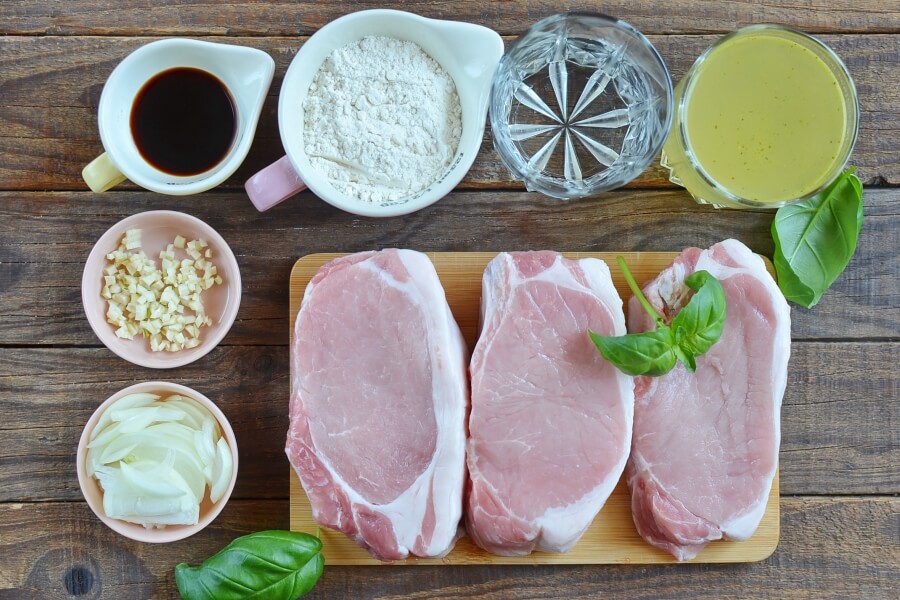 So, how do you make Smothered Pork Chops?
Steps to make Smothered Pork Chops
Prepare a pan

2

Cook the onion and garlic

3

Add the pork chops

7

Add water

5

Make the gravy

5

Cover and cook

45

Serve

3