24

Chicken wings

cut in half at joint, wing tips removed
Spicy Buffalo Chicken Wings
My Spicy Buffalo Chicken Wings recipe is the ultimate way to make buffalo wings! Being a Brit, I hadn't come across authentic buffalo wings until I visited you guys over there in the States and realized what I had been missing! True buffalo wings are not breaded, but instead deep-fried until the skin becomes amazingly crispy. Then they're coated in melted butter and hot pepper sauce, giving them a glossy sheen and hot pepper kick.
The sauce you use is down to you: if you're not so good with heat, try a milder one, or ramp it up to super spicy if you can handle it! I serve my wings the traditional way, with a blue cheese dip, which takes the edge off the heat and tastes amazing next to the spicy chicken.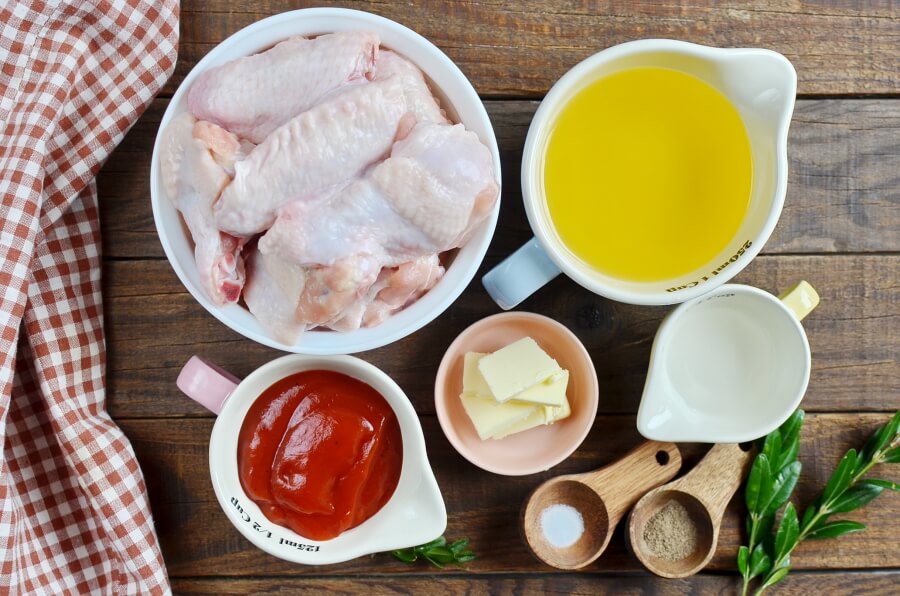 So, how to make Spicy Buffalo Chicken Wings?
Steps to make Spicy Buffalo Chicken Wings
Heat the oil

5

Fry the wings

30

Melt the butter for the sauce

2

Add the vinegar and pepper sauce

1

Coat the wings

1

Serving Spicy Buffalo Chicken Wings

1