200 g

Tuna steaks

fresh, roughly minced

1 knob

Ginger root

fresh, small, peeled and grated

1 handful

Coriander

leaves, chopped

To serve:
Tangy Tuna Burgers
You'll think these Tangy Tuna Burgers are just a typical all-loving American burger, but they're not. Made with Asian-inspired ingredients and fresh tuna steaks instead of canned tuna, these burgers are the real deal. Combined and then grilled with garlic, ginger, soy sauce and some coriander leaves, which I love! Then, top your burger with lettuce, tomato and other toppings of your choice and you'll probably never want a ground beef burger again!
To make Tangy Tuna Burgers, you will need the following ingredients: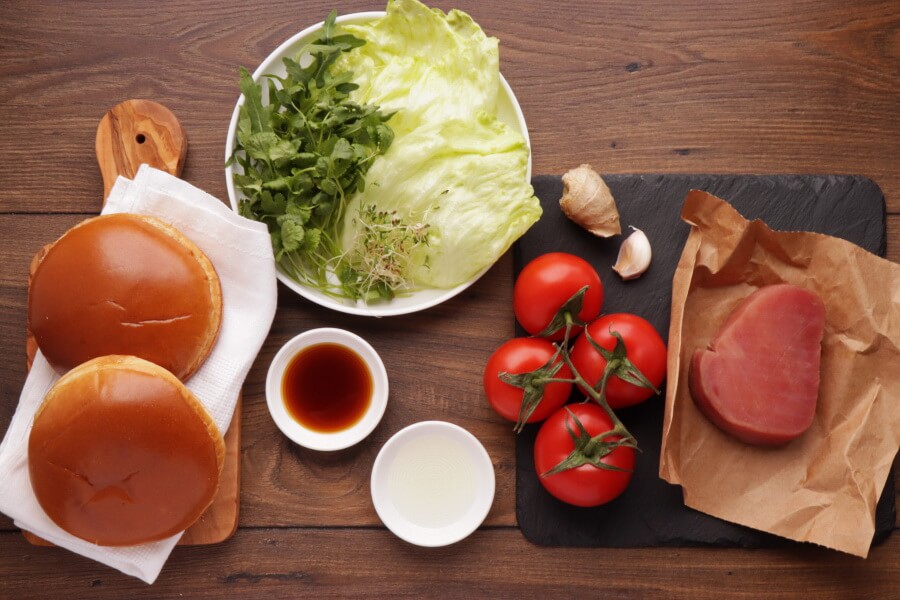 Steps to make Tangy Tuna Burgers
Prepare tuna mixed

2

Shape burgers

1

Chill

15

Cook

5

Serve