3-4 cups

All-purpose flour

or bread flour

For topping:
The Best Homemade Breadsticks
I have recently perfected The Best Homemade Breadsticks recipe and I am delighted to share it with you today. The best thing about this recipe? You can prepare and cook the breadsticks in under an hour. I usually use bread flour for this recipe, but all-purpose flour works really well too.
Make dough by mixing water, yeast, sugar and salt with flour. I usually use my stand mixer, but this is also easy to mix by hand in a large bowl. Mix until the dough comes easily away from the sides of the bowl and it is soft and smooth and doesn't stick to your fingers. Once the dough has rested, shape the breadsticks. Rest again before baking until golden on top. Delicious!
To make The Best Homemade Breadsticks, you will need the following ingredients: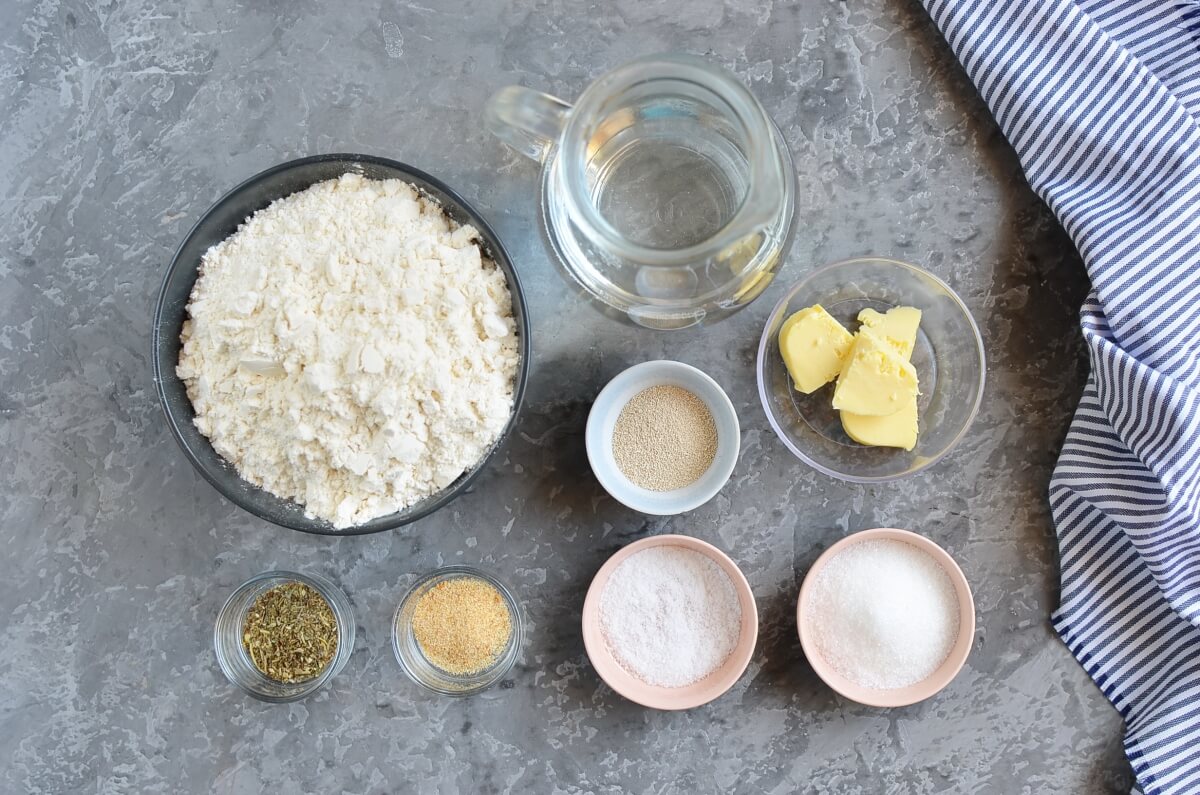 Steps to make The Best Homemade Breadsticks
Make dough

15

Mix 1½ cups of warm water, 2¼ teaspoons of yeast, 2 tablespoons of granulated sugar, and 1 teaspoon of salt with 1 cup of flour. Mix together and continue to add flour just until the dough comes together and doesn't stick to the sides of the bowl. Knead for 2 more minutes once the dough is soft and slightly sticky but doesn't stick to your fingers. Leave to rest in the bowl for 10 minutes.

Heat oven and prepare a baking sheet

2

Roll out dough

3

Cut dough strips

3

Twist into breadsticks

5

Season

1

Rise

20

Bake

15

Serve