½

Cabbage

organic cabbage, (1 lb) finely sliced or shredded

1 tsp

Ginger

fresh, finely chopped

1 tsp

Turmeric

finely grated or sub ½ teaspoon ground

Optional additions:
Turmeric Sauerkraut
Turmeric Sauerkraut looks really amazing. Turmeric gives this sauerkraut a golden glow. Beware when using turmeric though – it will stain your hands if you touch it. My top tip when making this sauerkraut is to save one of the outer cabbage leaves for the top – you can use it to keep the cabbage submerged.
To make this bright yellow sauerkraut, start by salting shredded cabbage in a large bowl. Add the onion, garlic, and ginger and mix well. Add the turmeric and mix again. Leave to stand for up to an hour. Pack into a jar and top up with water until covered. Press the cabbage leaf in on top to keep the cabbage submerged. Place a lid loosely on the jar and leave to ferment.
To make my version of Turmeric Sauerkraut, you will need the following ingredients: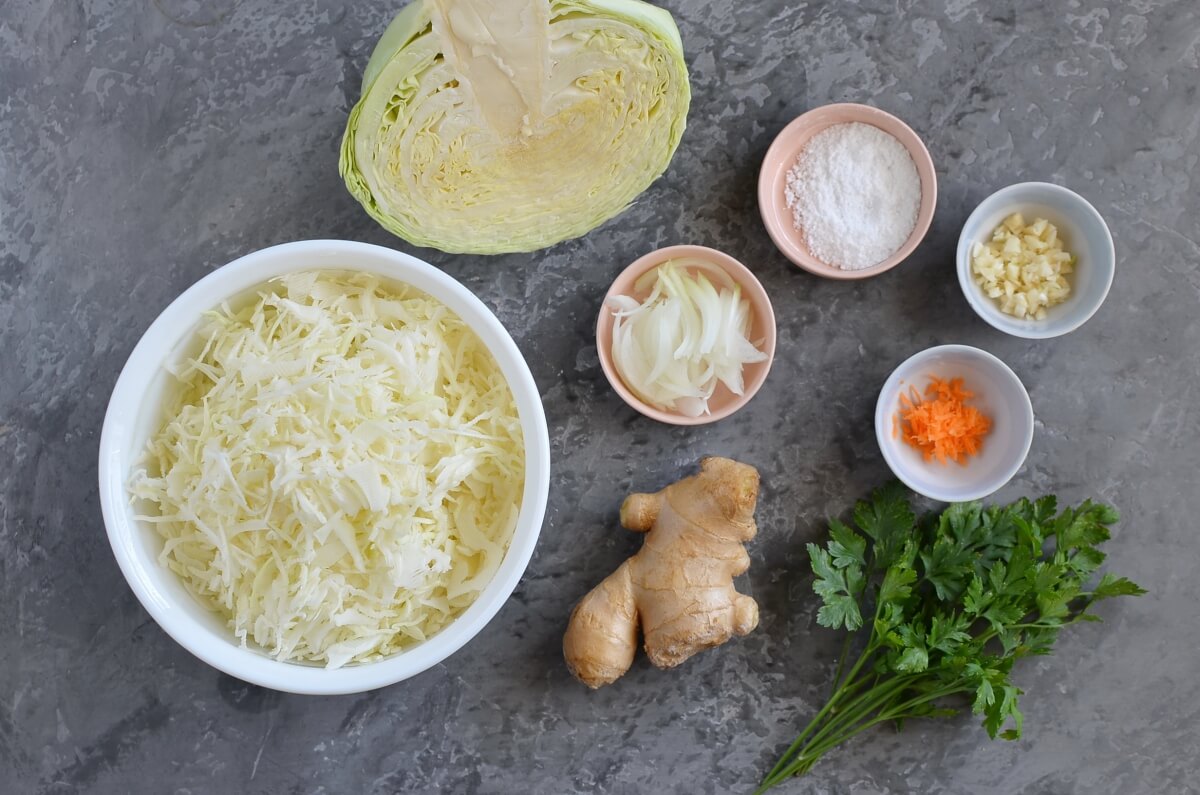 Steps to make Turmeric Sauerkraut
Prepare vegetables

5

Salt cabbage

3

Add garlic, onion and ginger

3

Place mixture in jar

1

Weigh down and seal

1

Store

5d

Check the mixture daily to ensure the cabbage is still submerged. After 4-5 days, there will be gas and/or bubbles when you stir the sauerkraut. Taste and leave the mixture to ferment and sour for longer if you prefer. If you like to keep it fresh and crunchy, place it in the refrigerator to stop or slow the process down.

Serve