1 ½ lb

Pork loin

boneless, roast, cut into 1-inch cubes

2 cans (14-1/2 ounces each)

Tomatoes

Italian diced , undrained

2 cups

Chicken broth

reduced-sodium

2 cups

Pepper stir-fry vegetable blend

frozen, thawed

½ cup

Red wine

dry or additional reduced-sodium chicken broth

⅛ tsp

Red pepper flakes

crushed , optional
Tuscan Pork Stew
Tuscan Pork Stew is one of my favorite slow cooker recipes. I would be lost without my slow cooker – I love it because it's so easy to whip up a delicious meal. I throw the ingredients for this Tusan stew into the slow cooker in the morning before work. I switch it on, then I leave the house and when I come home, there's a hearty stew waiting to be served. It's like magic! 
I start this stew by browning the pork in a large skillet. This adds a layer of flavor you can't get without browning the meat. Then I add tomatoes, broth, vegetable blend, wine, marmalade, garlic, oregano, fennel seed, pepper to the slow cooker bowl. I turn it on low and leave it for 8-10 hours until the meat is tender. Slow cooker stews can be very liquidy, so I use cornstarch to thicken the sauce. 
To make Tuscan Pork Stew, you will need the following ingredients: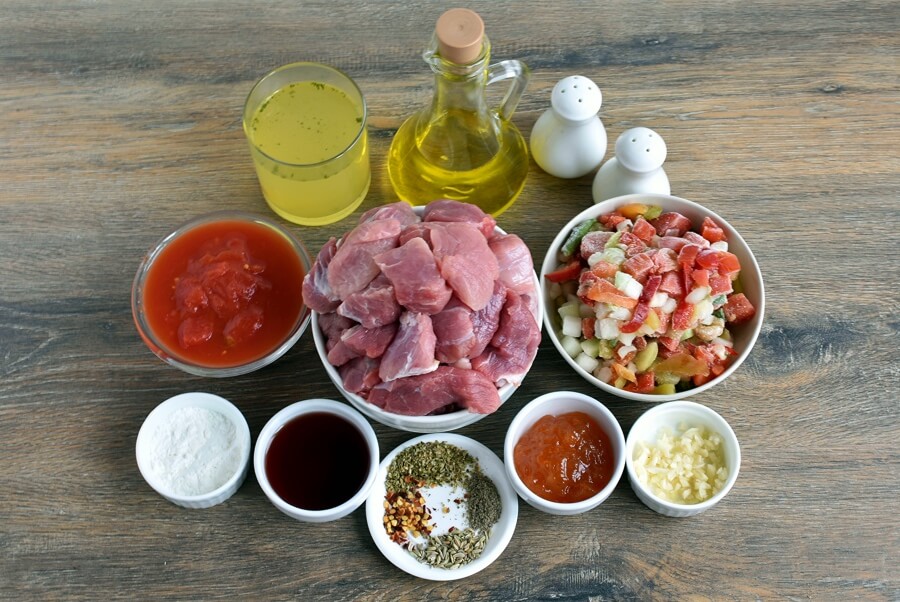 So, how do you make Tuscan Pork Stew?
Steps to make Tuscan Pork Stew
Brown the pork

10

Add the rest of the ingredients

2

Cover and cook

8h

Thicken the sauce

3

Cook for another 30 minutes

30

Serve