1 medium

Yellow onions

diced

1 large

Carrots

peeled and chopped

2 cups

Green beans

trimmed and chopped

1 (28-ounce) can

Tomatoes

of diced

4 cups

Kale

stemmed and chopped
Vegan Detox Soup
The quickest and easiest detox recipe there is, with this Vegan Detox Soup. A rainbow combination of minestrone vegetables like chopped yellow onion, carrot, celery, red bell pepper and green beans and flavored with fresh garlic cloves, diced tomatoes, oregano, basil, thyme, parsley and fresh wilted kale.
This recipe has all the vitamins and nutrients to get your detox kicking! 
To make Vegan Detox Soup, you will need the following ingredients: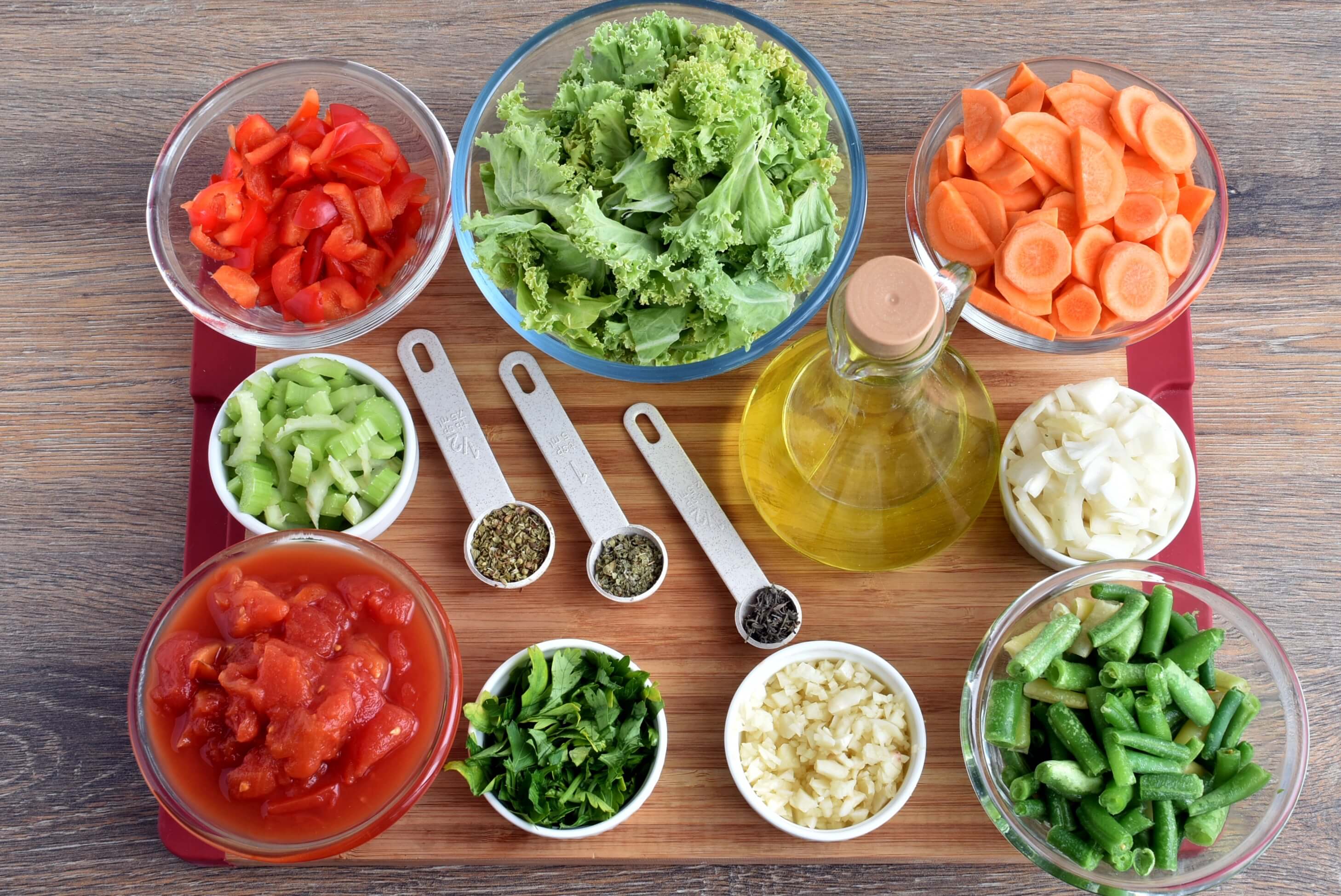 So, how to make Vegan Detox Soup?
Steps to make Vegan Detox Soup
Heat oil

4

Add onion, carrot, celery

3

Add garlic and bell pepper

1

Add green beans

1

Add flavor

1

Boil

25

Add kale

5

Serve

Refrigerate