8

Potatoes

russet potatoes, with skin on & sliced into thick cut fries

vegan

Mayonaise

as desired
Vegan Kimchi Fries
These Vegan Kimchi Fries are my idea of comfort food – wholesome and extremely satisfying. You can top these with your favorite toppings – I love to serve mine drizzled with vegan mayo, kimchi, and thinly sliced green onions.
Start by spreading out fries on a large lined baking sheet. Add oil and sprinkle with paprika and garlic powder. Work the oil and spices into the fries until well coated. Cook in the oven. 
Once cooked, remove and transfer to a large plate. Serve topped with vegan mayo, vegan kimchi, and green onions. Serve immediately and enjoy! 
To make these Vegan Kimchi Fries, you will need the following ingredients: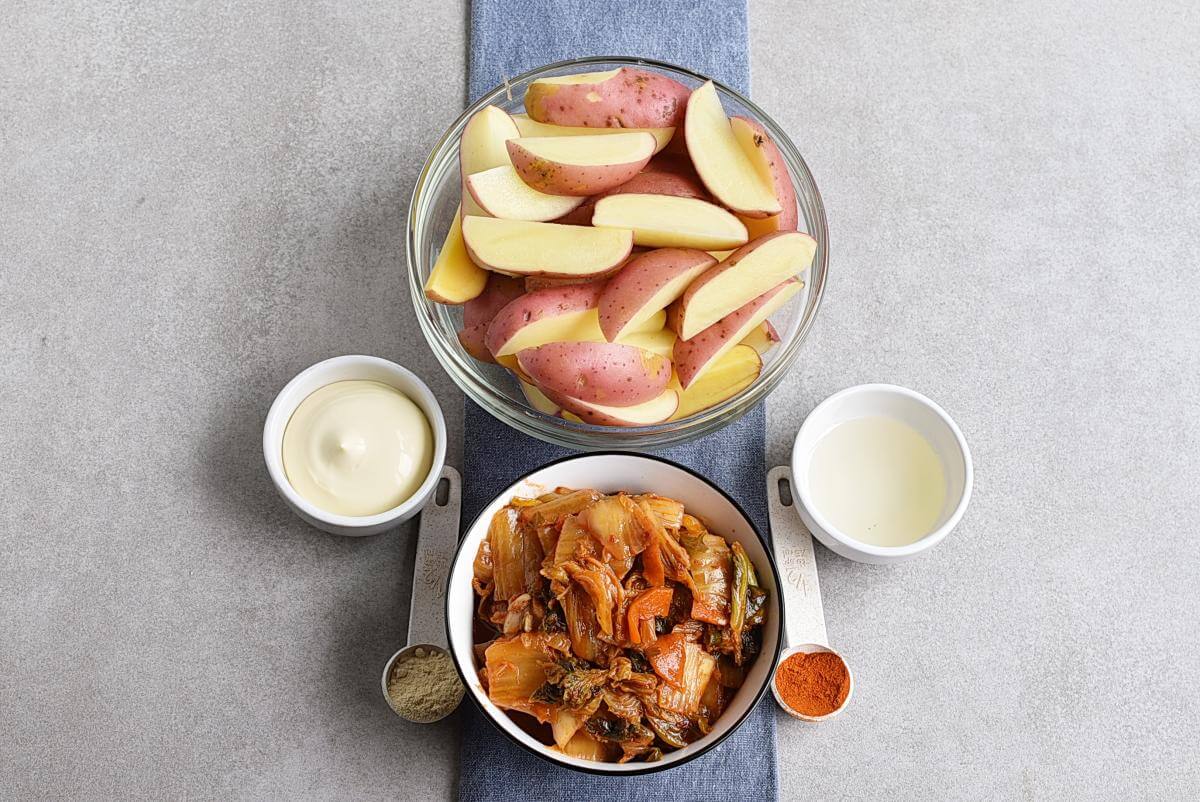 Steps to make Vegan Kimchi Fries
Heat oven

Preheat the oven to 450 °F.

Season fries

3

Place potatoes in the oven

25

Transfer to a plate

1

Top with mayo, kimchi and onions

1

Serve