½ cup

Water

room temperature

2 tbsp + ½ tsp

Kosher Salt

1 (about 1 pound)

Zucchini

medium, sliced ⅛-inch thick

1

Yellow onions

small, sliced ⅛-inch thick

2 cups (478 ml)

Apple cider vinegar

1 cup (200 g)

Granulated sugar

½ tsp

Red pepper flakes

crushed, optional - adds some heat!
Sweet and Spicy Zucchini Refrigerator Pickles
These Zucchini Refrigerator Pickles are surprisingly good! They give regular pickles a good run for their money! The pickling liquid for these pickles is delicious – sweet with a hint of spice and a yellow tinge thanks to turmeric.
 Start by marinating zucchini and onion in brine. Combine vinegar, sugar, mustard, turmeric, and red pepper flakes in a small saucepan over medium heat until sugar dissolves fully. Drain the zucchini and transfer to jars. Pour the pickling liquid over the top and place in the refrigerator to chill for at least 24 hours. 
To make my version of Sweet and Spicy Zucchini Refrigerator Pickles, you will need the following ingredients: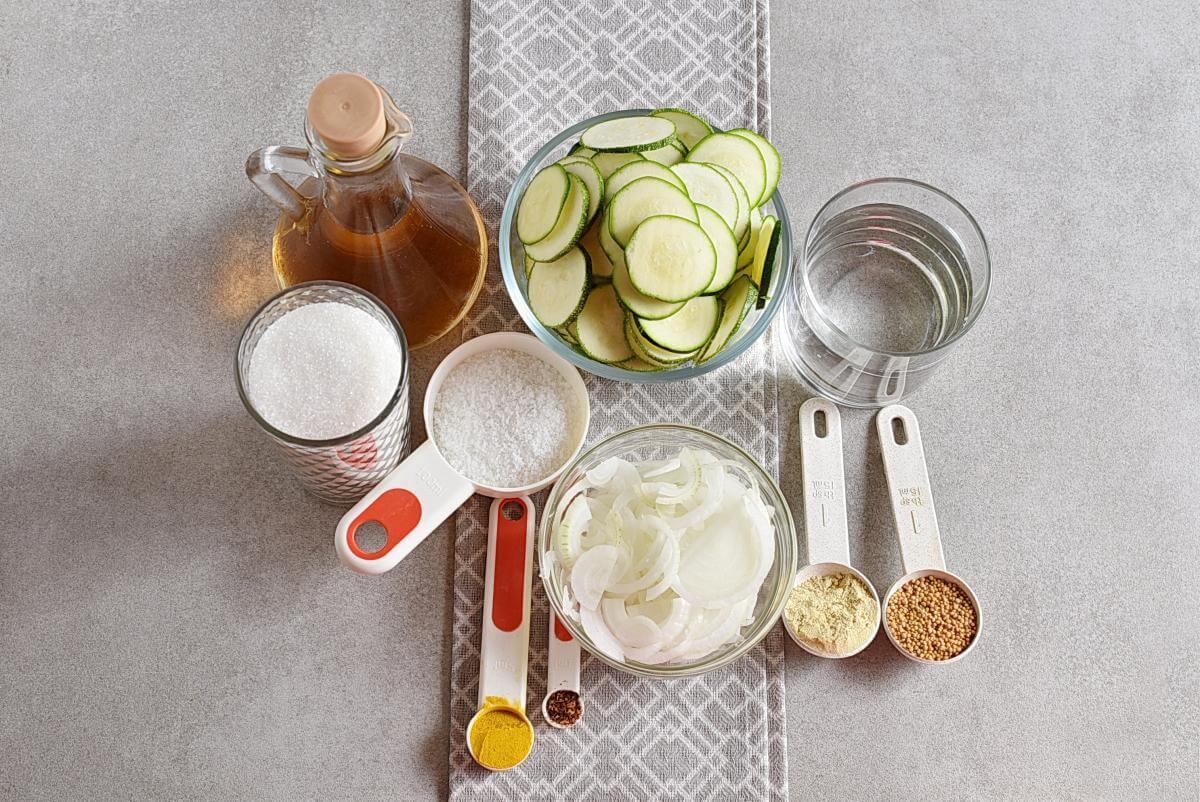 Steps to make Sweet and Spicy Zucchini Refrigerator Pickles
Dissolve salt in water

1

Make pickling spice

1h

Make pickle liquid

1

Simmer liquid

3

Drain zucchini

2

Place zucchini in jars

3

Top up jar with pickling liquid

3

Refrigerate

24h

Serve