2 tbsp

Dried apricots

snipped or golden raisins

¼ tsp

Orange zest

finely shredded
Baked Rice Pudding with Dried Apricots
I came up with this Baked Rice Pudding recipe because I am always looking for variations on my traditional Asian inspired, family recipes. I have chosen to flavor this pudding with vanilla, apricots and raisins, cardamom and finely shredded orange peels for sweetness and texture.
This recipe is very easy to prepare and finishes off every dinner party just lovely. You don't even need to serve anything else with this one!
So, how to make Baked Rice Pudding?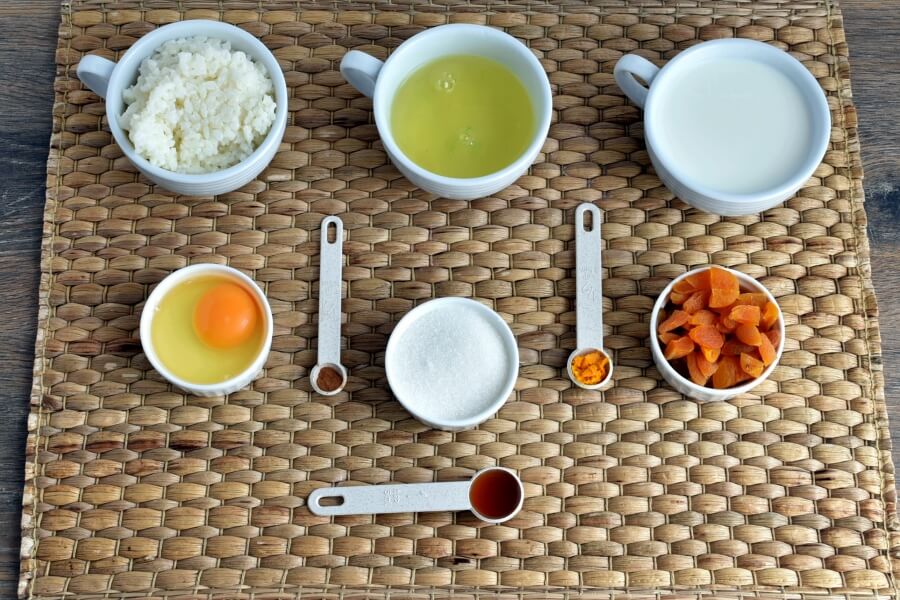 To make Baked Rice Pudding, you will need the following ingredients:
Steps to make Baked Rice Pudding with Dried Apricots
Combine wet ingredients

2

Add filling

3

Prepare for baking

5

Bake

30

Serve