For the wings:

Black pepper

freshly ground , to taste

⅓ cup

Hot sauce

such as Tabasco

1 tbsp

Worcestershire sauce

Black pepper

freshly ground , to taste

For the dip:
Bloody Mary Wings
Bloody Mary Wings combine two of my favorite things – chicken wings and Bloody Marys! Because the Bloody Mary is the classic brunch cocktail of vodka, tomato juice, Worcestershire sauce and hot sauce such as Tabasco. I tend to make these when I have a crowd around for brunch and they always go down a treat. 
Start by seasoning the wings. In a large bowl, make a Bloody Mary marinade from tomato juice, vodka, brown sugar, hot sauce, horseradish, Worcestershire sauce and lemon juice. Marinate the wings for an hour. When you are ready to cook the wings, transfer them to a baking sheet and roast for 45 minutes. Coat the wings with reserved marinade and broil them for 3-5 minutes. Serve with a homemade horseradish dip. 
To make Bloody Mary Wings, you will need the following ingredients: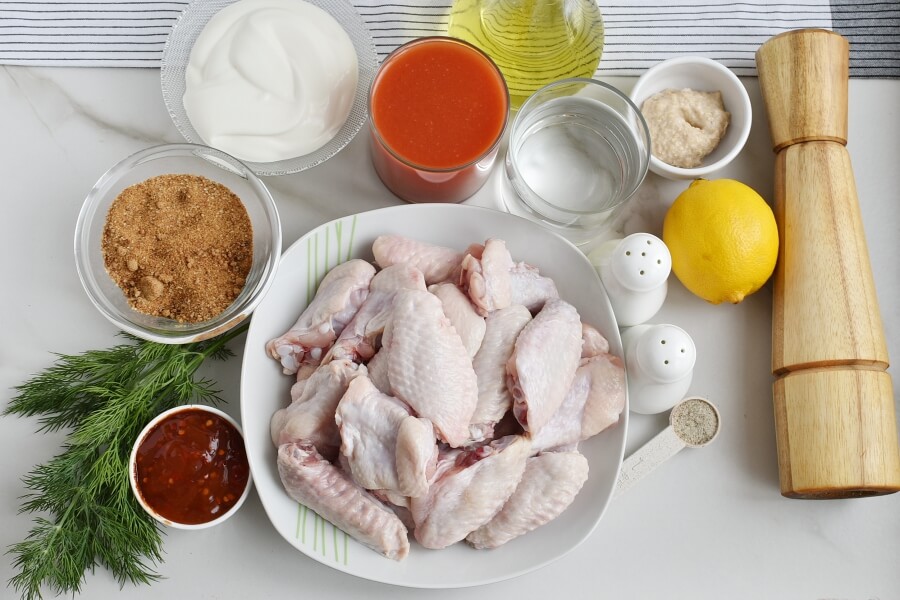 Steps to make Bloody Mary Wings
Season wings

2

Prepare Bloody Mary marinade

3

Marinate the chicken wings

1h

Heat oven

5

Preheat the oven to 425 °F. Line a large baking sheet.

Cook the wings

35

Reduce reserved marinade

5

Broil wings

3

Make horseradish dip

2

Serve