Creamy Rice Pudding
You can find hundreds of variants to the infamous Creamy Rice Pudding, from all over the world. Thousands of years ago, when rice was the staple food, countries and cultures created their own recipes, some being sweeter and some being creamier. For a creamier pudding, use short or medium grain rice.
I have chosen to flavour this dessert with butter and vanilla, at the end. You can also top with cardamom, cinnamon, or nutmeg for that extra touch of flavor. No matter where in the world you are from, you will love this pudding!
To make Creamy Rice Pudding, you will need the following ingredients: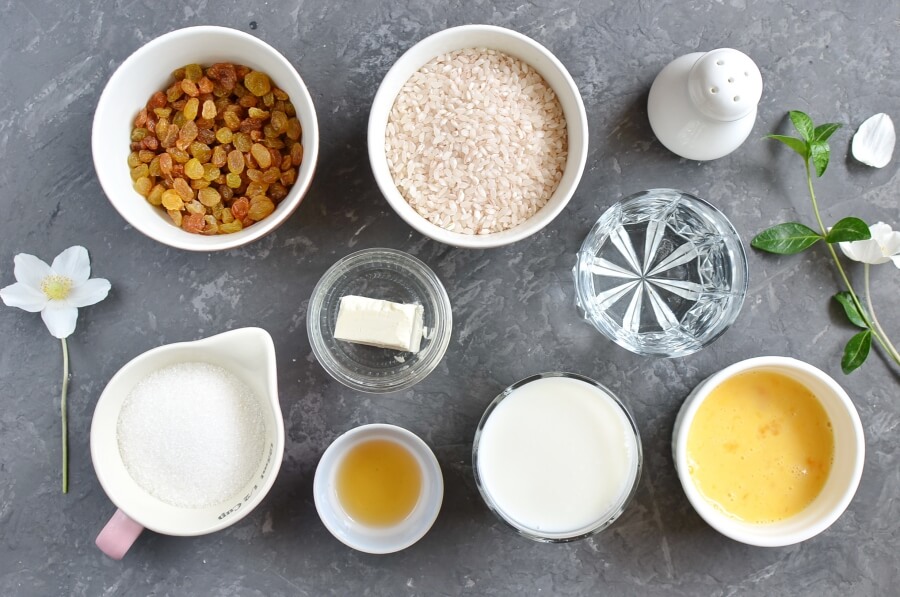 So, how to make Creamy Rice Pudding?
Steps to make Creamy Rice Pudding
Cook rice

20

Prepare creamy rice

20

Add milk, eggs, raisins

2

Add flavoring

1

Serve

2