2 large round slices

Watermelon

each cut into 4 triangles

1 pint

Grape tomatoes

quartered

4 oz

Fresh Mozzarella Ball

cut in half or sliced

1 bunch

Basil

fresh leaves

For drizzling:
Honey Grilled Watermelon Caprese Salad
This Honey Grilled Watermelon Caprese Salad is a delicious way to showcase one of the most refreshing summer fruits: watermelon. You will love the sweet but salty grilled watermelon in this salad. 
To make this delicious grilled watermelon salad, start by seasoning the watermelon with oil, salt and pepper. Add a drizzle of honey over each piece of watermelon. Grill on each side. To serve, place 2 watermelon triangles on each plate. Cover with tomatoes, mozzarella and basil leaves. Season with salt and pepper on top and drizzle with balsamic glaze.
To make the Honey Grilled Watermelon Caprese Salad, you will need the following ingredients: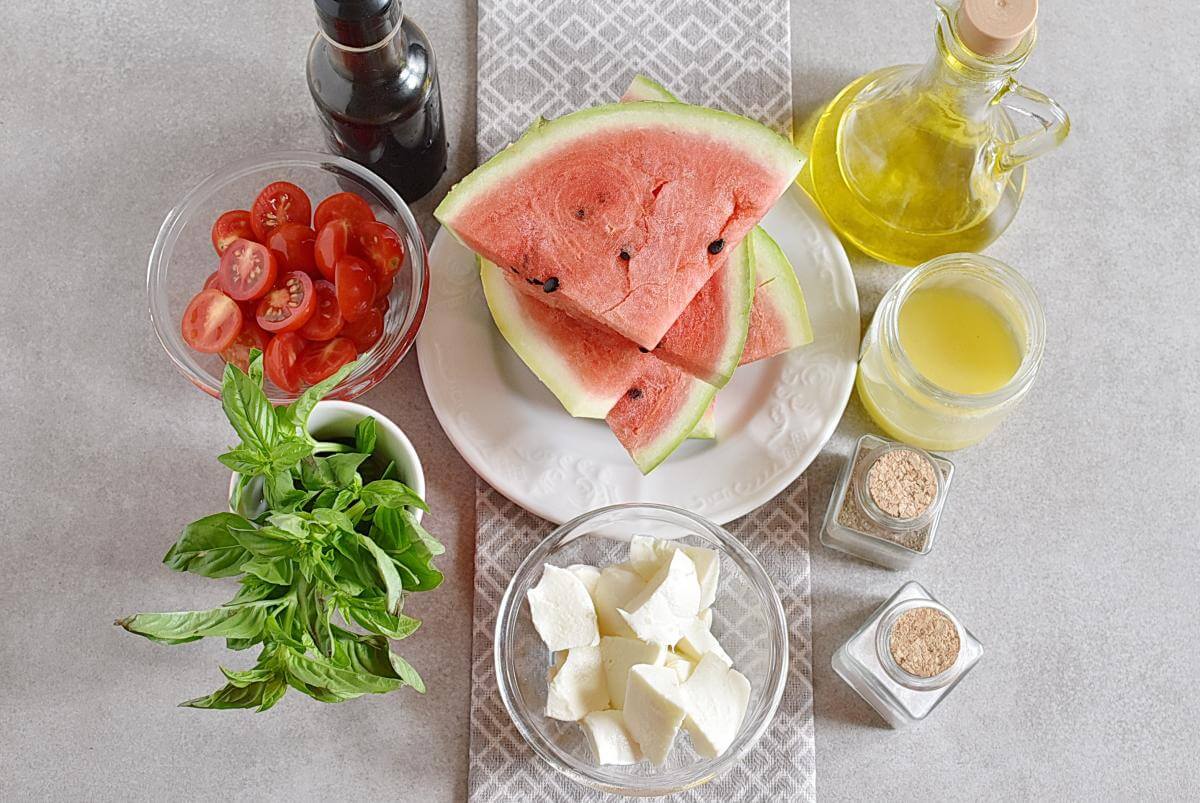 Steps to make Honey Grilled Watermelon Caprese Salad
Heat grill

2

Season watermelon

3

Grill watermelon

5

Assemble salad

1

Add remaining ingredients

2

Dress salad

2

Serve