2

Yellow onions

medium, or white, chopped

4 cups

Vegetable stock

or broth

1 head

Broccoli

large, chopped

1 cup

Baby spinach

washed and drained

2 tbsp

Lime juice

fresh, or lemon juice

1 tbsp

Fresh ginger

grated

1 cup

Basil

leaves, plus more for garnish
Healthy Vegan Broccoli & Basil Soup
This Healthy Vegan Broccoli & Basil Soup is a perfect recipe for a cold and rainy spring day! This vibrant soup uses only a few ingredients, takes about 20 minutes to make, and tastes surprisingly rich and nourishing for something so light and simple. The fresh ginger, added at the end of cooking, gives a warming kick, while fresh lime juice adds brightness to the dish. This soup will warm and refresh you on a cold spring day!
Unlike most traditional broccoli soups that call for flour, cream, or milk, I opted out of using them. Nevertheless, this lightened-up version is just as creamy. Plus, it makes the soup healthier, dairy-free, and gluten-free too.
And if you are looking for more ways to use up some broccoli, try our broccoli detox soup recipe that is perfect for a spring dinner too.
To make the Healthy Vegan Broccoli & Basil Soup, you will need the following ingredients: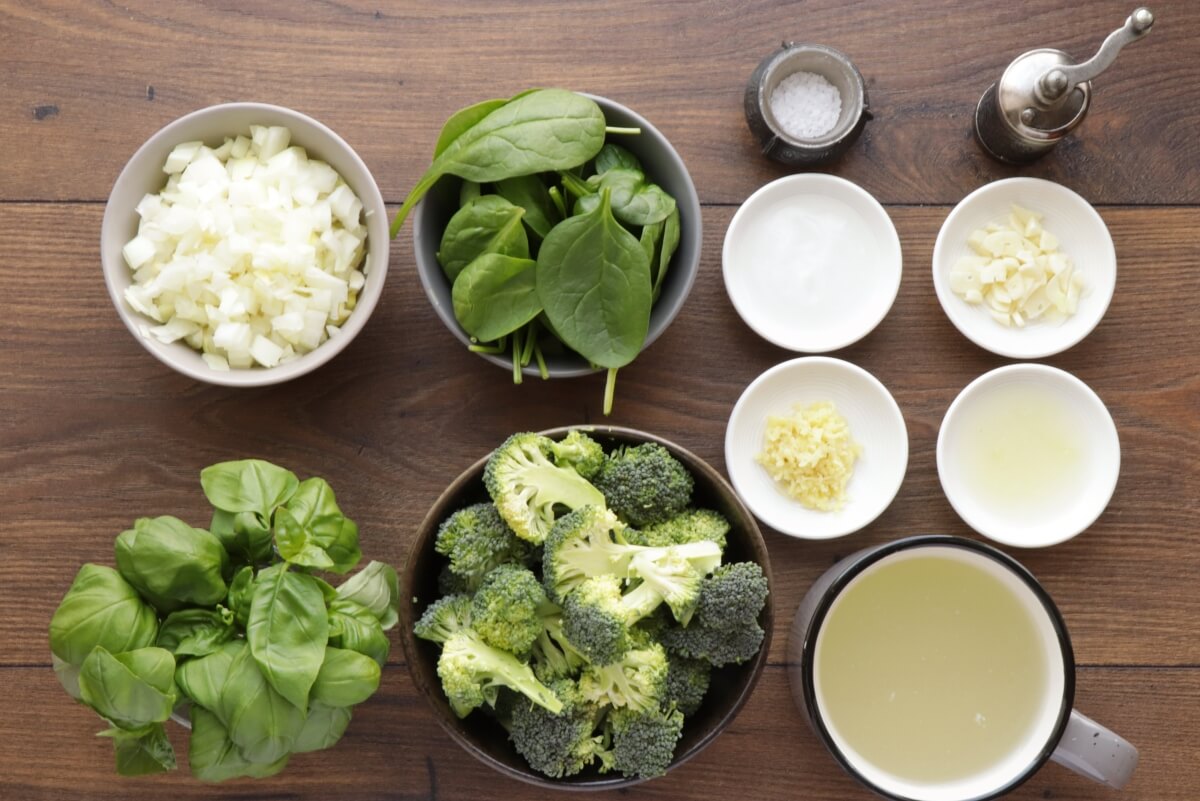 Steps to make Healthy Vegan Broccoli & Basil Soup
Sauté onions and garlic

6

Add stock

5

Add broccoli and spinach

5

Add lime juice, ginger, and basil

1

Blend

3

Serve