½ cup

Chocolate chips

semisweet
Samoa Apple Slices
Samoa Apple Slices are a great way to get through your apple harvest this Fall! As you know I love to include my kids in the kitchen and this is one of those recipes that they love! I love them too – they are a healthy(-ish) sweet treat and they are ready in only 15 minutes. 
Simply slice the apples into slices and use a melon baller to remove the core. Mix caramel and coconut flakes and spoon the mixture onto each apple slice. Finally drizzle some melted chocolate sauce over the top and these apple slices are ready to go!  
To make Samoa Apple Slices, you will need the following ingredients: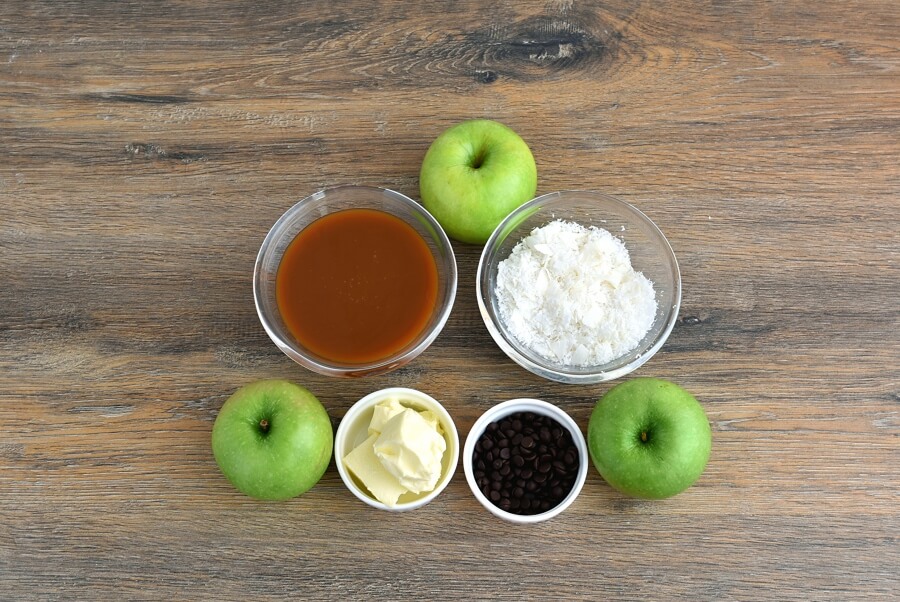 So, how do you make Samoa Apple Slices?
Steps to make Samoa Apple Slices
Make the caramel and coconut topping

2

Slice the apples

2

Remove the core

2

Top the apple slices with the caramel sauce

3

Make chocolate sauce

1

Serve