4 Tbsp

Coconut aminos

or sub tamari, only slightly reduce as it's saltier

1-2 Tbsp

Avocado oil

or other neutral oil for grilling

½ tsp

Cayenne pepper

or red pepper flake // omit for less spicy

For serving: (optional)

Garlic Dill Sauce

or tahini
Vegan Smoky Grilled Eggplant
Vegan Smoky Grilled Eggplant is loved and enjoyed all across the Mediterranean and traveling across the western world. A simple recipe, completed in under 25 minutes and the perfect side dish contribution to your menu.
Some people even enjoy these grilled eggplant discs as a vegan burger replacement or as a full meal as is served with a side salad of your choice.
To make Smoky Grilled Eggplant, you will need the following ingredients: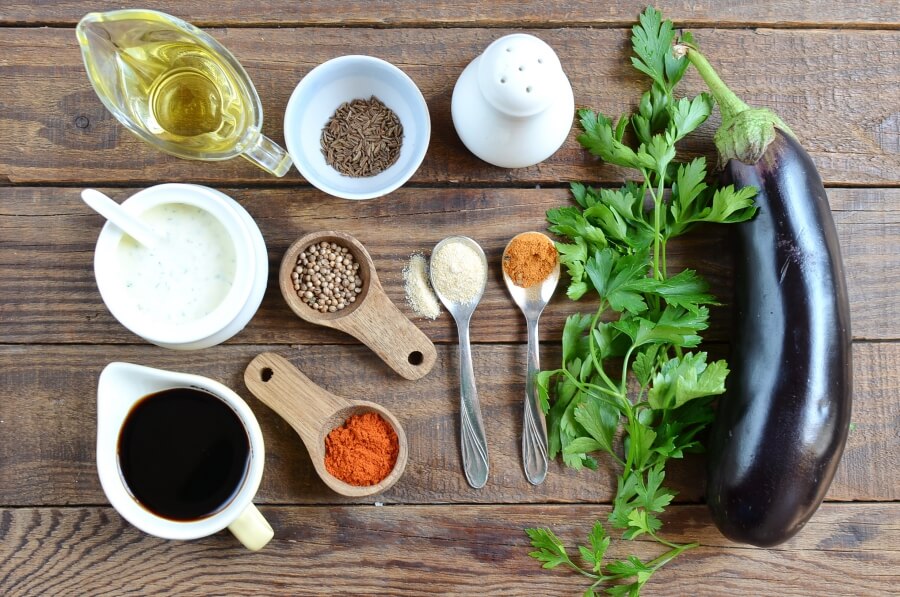 So, how to make Smoky Grilled Eggplant?
Steps to make Vegan Smoky Grilled Eggplant
Prepare eggplant

5

Season

3

Preheat grill

10

Preheat a grill to medium-high heat.

Cook eggplant

6

Serve

1