1 ½ pounds

Beef

stew meat, cut into 1-inch cubes

1 can (14½ ounces)

Tomatoes

diced

1 package (16 ounces)

Mixed vegetables

frozen, thawed

6 ounces

Vermicelli pasta

uncooked, broken into 2-inch pieces

¼ cup

Parmesan cheese

grated
Vermicelli Beef Stew
Get dinner ready before leaving the house in the morning with this Vermicelli Beef Stew recipe. Using a slow cooker changed my whole after school evening routine and gave me more time to enjoy time with my family and make sure their homework gets done properly.
Combine browned beef and onions with 3 cups water, diced tomatoes, mixed frozen veg and season with dried basil, salt and oregano for the stew. All you need to do is add the vermicelli pasta 30 minutes before you're ready to serve.
To make Vermicelli Beef Stew, you will need the following ingredients: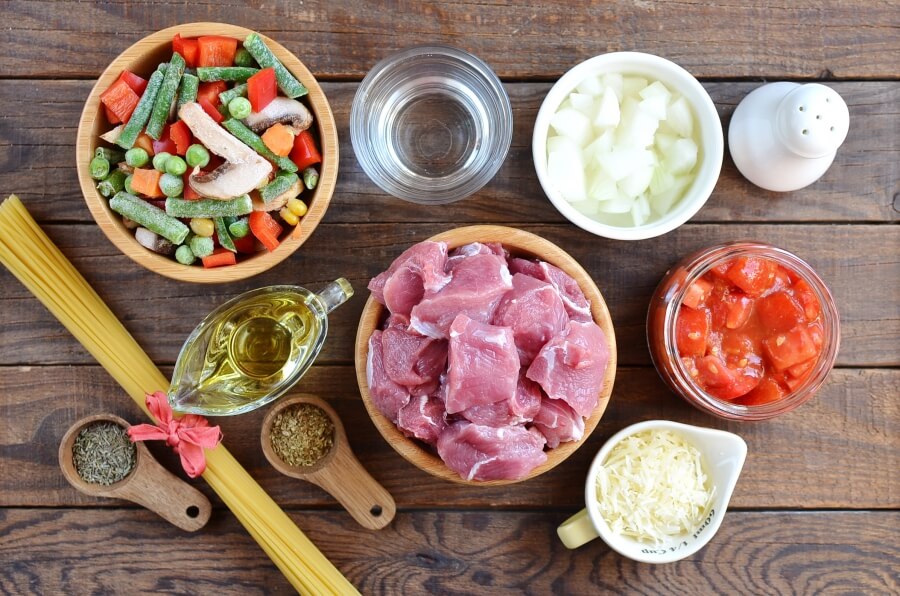 So, how to make Vermicelli Beef Stew?
Steps to make Vermicelli Beef Stew
Brown meat and onion

10

Add to slow cooker

1

Add sauce ingredients

1

Cook

8h

Add vermicelli

30

Serve

1