1

Cauliflower

medium to large head , cut into florets, 6 to 7 cups total

2 tbsp

Olive oil

or avocado oil

Asian BBQ Sauce:

1 tsp

Ginger

freshly grated

1 tsp

Red Thai curry paste

or Tom Yum paste

For garnish:
Asian BBQ Roasted Cauliflower
Looking for some other way to cook cauliflower? Try this Asian BBQ Roasted Cauliflower recipe! I am passionate about turning simple ingredients into delicious meals the whole family will enjoy. And this recipe perfectly fits the bill. Oven-roasted cauliflower florets get tossed in Asian-style BBQ sauce and finally baked in the oven for a sticky-sweet glaze. To add some crunch, garnish with roasted peanuts. This recipe is sure to please even the pickiest eaters!
For this recipe, you need one large cauliflower, which yields 6 to 7 cups of florets. Before cutting the cauliflower, remove the large leaves to expose the stem. Using a sharp knife, cut around the stem and remove the core. Using your hands, separate the florets. Cut large florets into smaller pieces to keep them roughly the same size, about 1 to 2 inches. Don't throw away those leaves, core, and stem! They are completely edible, nutritious, and totally delicious. You can use them in soups and stir-fries, or roast and toss in a salad.     
To make the Asian BBQ Roasted Cauliflower, you will need the following ingredients: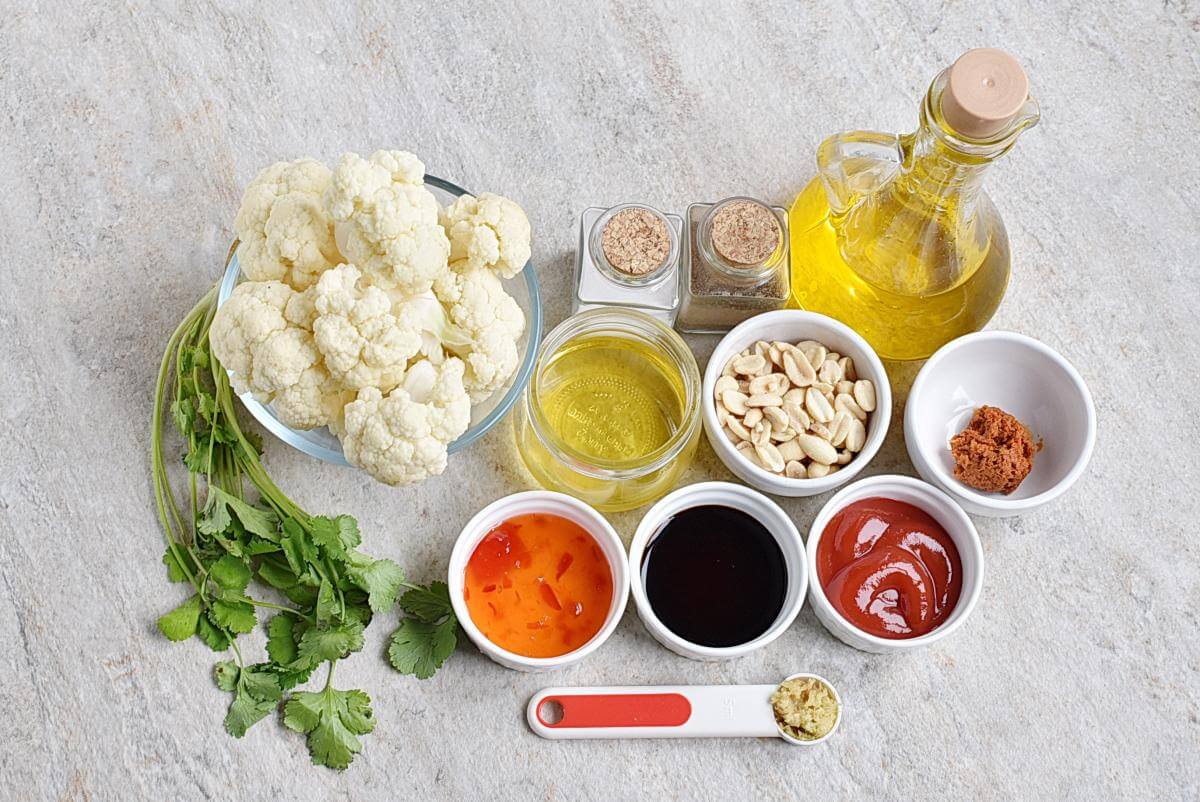 Steps to make Asian BBQ Roasted Cauliflower
Heat oven and prepare baking sheet

5

Season cauliflower

1

Roast

22

Make Asian BBQ sauce

2

Dress cauliflower

2

Continue roasting

8

Serve