1 pound

Imitation crab meat

flaked

½ cup

Celery

finely chopped, or more to taste

½ cup

Ranch dressing

reduced-fat

1 tsp

Parsley

fresh, minced
Crab Salad
I love a good salad recipe and this Crab Salad is definitely one of my favorites. Dating back to the early 1900s, in the West Coast of the United States, this salad became famously known as "The King Salad." So it's just fitting that this would be my top choice!
You can serve it inside of a sandwich or wrap or even on top of some salad greens, this recipe is simple and easy to follow! You'll love it too!
To make Crab Salad, you will need the following ingredients: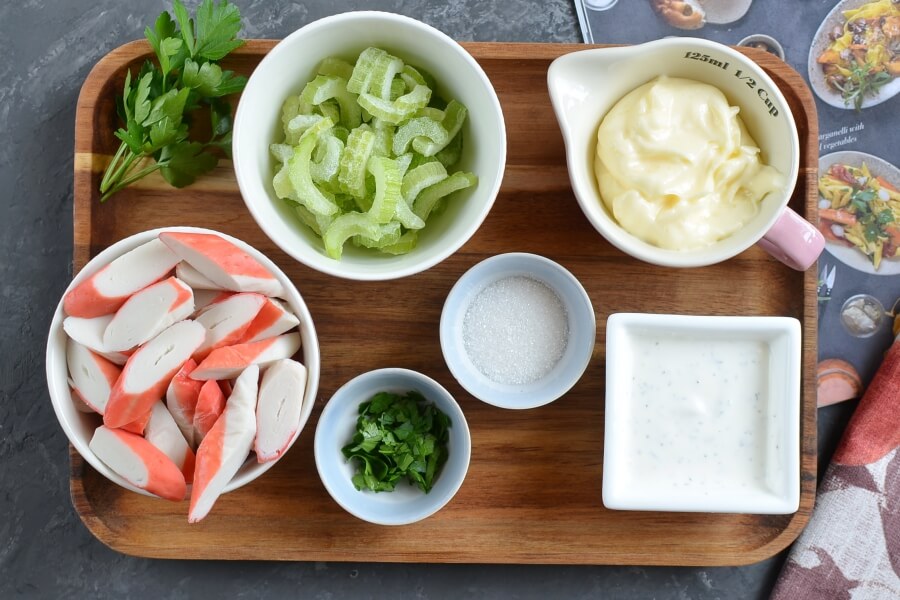 So, how to make Crab Salad?