3 lb

Beef

1 boneless beef chuck roast, cut into 2-inch pieces

¾ tsp

Black pepper

coarsely ground

1 cup

Red wine

dry or reduced-sodium beef broth

2 cans (14-1/2 ounces each)

Can chopped tomatoes

undrained

1 can (14-1/2 ounces)

Beef broth

reduced-sodium

6

Carrots

medium, thinly sliced

2 tsp

Rosemary

minced fresh or 1/2 teaspoon dried, crushed

2 tsp

Thyme

minced fresh or 1/2 teaspoon dried
Garlic Lover's Beef Stew
Garlic Lover's Beef Stew truly is a mouth-watering stew for those of us who love garlic! It will come as no secret when you hear that I adore garlic! I think it's down to all my time spent in Mediterranean countries where they love to cook with garlic. And lots of it! This recipe is a great way for me to get my garlic fix!
I use a slow cooker for this recipe. It is so easy! I start by browning the meat and cooking the garlic. I make a base for the sauce by deglazing the pan with red wine. Then I place all the remaining ingredients in the slow cooker for 8-10 hours until the beef is falling apart. I serve mine with hot mashed potatoes. It is my favorite comfort food.
To make Garlic Lover's Beef Stew, you will need the following ingredients: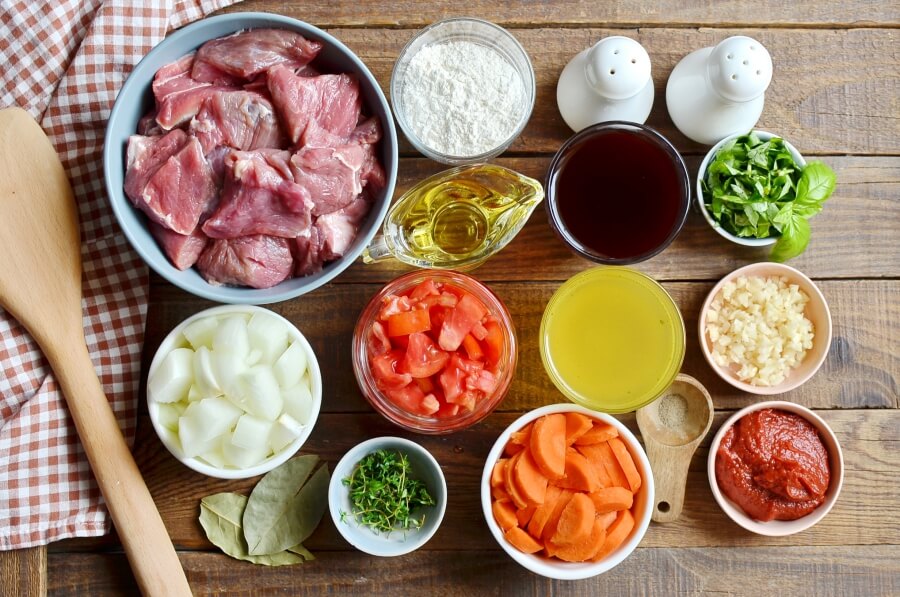 So, how do you make Garlic Lover's Beef Stew?
Steps to make Garlic Lover's Beef Stew
Brown the beef

10

Cook the garlic

1

Deglaze the pan

1

Add the rest of the ingredients

1

Cover and cook

10h

Remove bay leaves

1

Serve