For the filling

1/4 cup

Parmesan cheese

grated

For the ravioli
Heart Beet Ravioli
Heart Beet Ravioli are a super dinner idea for a romantic birthday or anniversary dinner. What better way to say "I Love You" than with food? I use beetroot puree to turn the ravioli dough a pink color. I also use a pasta machine to roll out the ravioli but if you don't have one, you can use a rolling pin. Just keep rolling the dough until it's nice and thin.
The filling is really simple to make. Combine ricotta, parmesan, mint leaves and lemon zest. Mix together and season to taste. Refrigerate until you need to use it. Start the pasta dough like you would any pasta with flour and eggs. Add beetroot puree to give it a pink hue. Use a heart shaped cutter to shape the ravioli.
To make the Heart Beet Ravioli, you will need the following ingredients: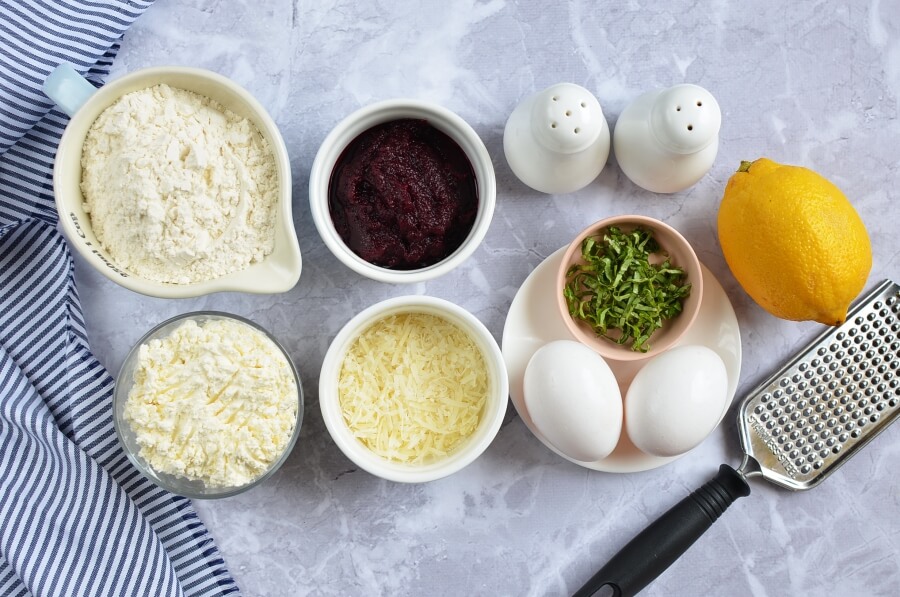 So, how do you make Heart Beet Ravioli?
Steps to make Heart Beet Ravioli
Prepare the filling

5

Start the ravioli

10

Knead

40

Roll the pasta dough

5

Fill the ravioli

5

Cook the ravioli

12

Serve