14oz

Can crushed tomatoes

14oz

Can kidney beans

drained and rinsed
Homemade Beef Chili
An all-time favorite of mine, this Homemade Beef Chili dish is absolutely stacked with meat, vegetables, beans and a good kick of chili heat. If you're in need of a big bowl of warmth and spice, this is the dish for you.
The beef sauce is meaty and thick, loaded with veggies and pulses. I top it off with a hot and spicy, salty and sweet, seasoning. And it only takes half an hour, meaning you can have a really hearty and filling meal ready in less than no time!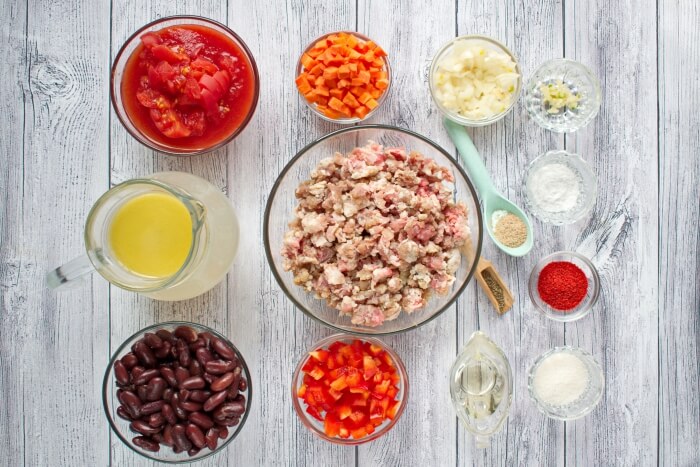 So, how to cook Homemade Beef Chili?
Steps to make Homemade Beef Chili
Cook the meat

5

Cook the onion

1

Cook the vegetables

3

Add the remaining ingredients

2

Cook the chili

20

Serving Beef Chili