For the Burgers:

½ tsp

Worcestershire sauce

¼ tsp

Black pepper

freshly ground

⅛ to ¼ tsp

Cayenne pepper

6

Hamburger buns

split and lightly toasted

Optional Toppings:
Juicy Oven-Baked Burgers
Who doesn't love a good burger and these Juicy Oven-Baked Burgers definitely rate high in the homemade cooking recipes. These burgers are not just juicy but are much healthier than fried burgers, too. I also love burger that are baked in the oven as there is no oil splattered all over the counter tops. Served with your favorite toppings and side accompaniments, this is a real kitchen and crowd please! 
To make Juicy Oven-Baked Burgers, you will need the following ingredients: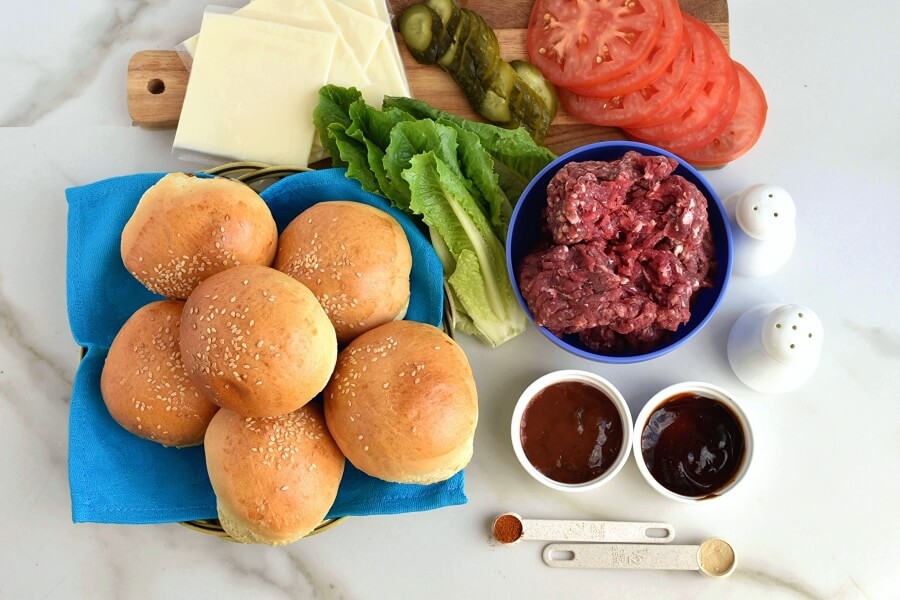 So, how to make Juicy Oven-Baked Burgers?
Steps to make Juicy Oven-Baked Burgers
Preheat oven

Preheat the oven to 400 ºF.

Combine ground beef mixture

3

Shape burger patties

2

Sear burger patties

5

Bake burger patties

10

Serve