2½ cups

Rotisserie chicken

white meat, shredded

¼ cup

Cheddar cheese

shredded

1 cup

Cherry tomatoes

halved

10 leaves

Romaine lettuce

For drizzle:
Buffalo Chicken Lettuce Wraps
With these Buffalo Chicken Lettuce Wraps you will be serving a tasty dinner to the table in just 15 minutes and a healthy choice too. Using giant romaine lettuce leaves for the wrap replaces the usual gluten option and filled with shredded rotisserie chicken and cheddar cheese tossed with spicy, hot sauce, cherry tomatoes and red onions. Top with avocado slices to add some healthy fats to your dish and drizzle with some ranch dressing. 
To make Buffalo Chicken Lettuce Wraps, you will need the following ingredients: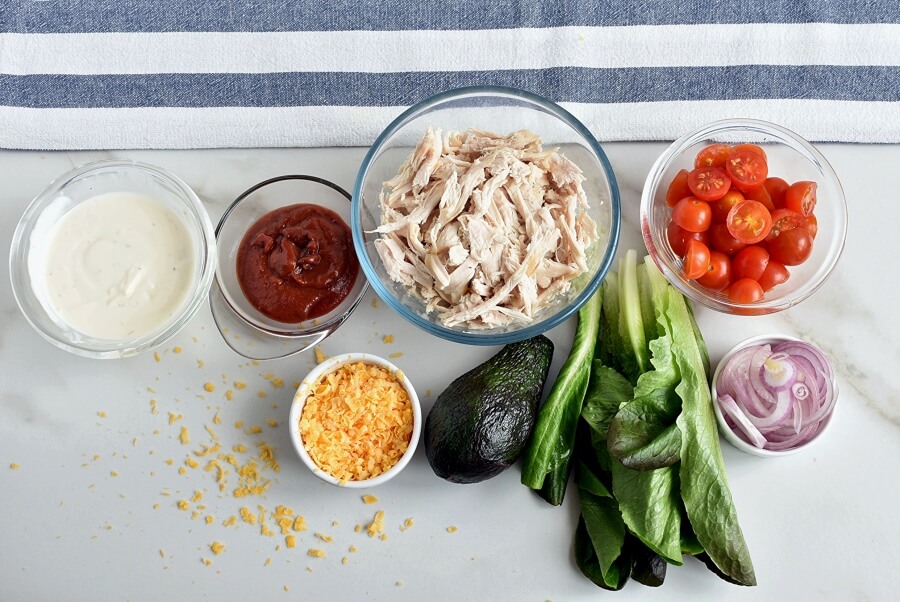 Steps to make Buffalo Chicken Lettuce Wraps
Combine chicken salad

3

Fill wrap

5

Dress

2

Serve