1/4 cup

Parmesan cheese

grated

1/4 cup

Parsley

chopped leaves

For the sauce

To serve
Juicy Beef Meatballs
Juicy Beef Meatballs in a garlicky tomato sauce, over a bed of pasta and topped with a good grating of parmesan – sounds pretty awesome right? Well here's my recipe for making those perfect meatballs – juicy, beefy and super tasty. I add a bit of pork mince to mine for the extra flavor and fat content, but you don't have to. This tomato sauce is also a classic – onions, garlic, herbs and a little hit of chili intensify the flavor and makes it the perfect match to coat the meatballs with.
This recipe makes enough to serve 4 comfortably but I often double it when I have the lads coming round for a game night – we get through it pretty easily!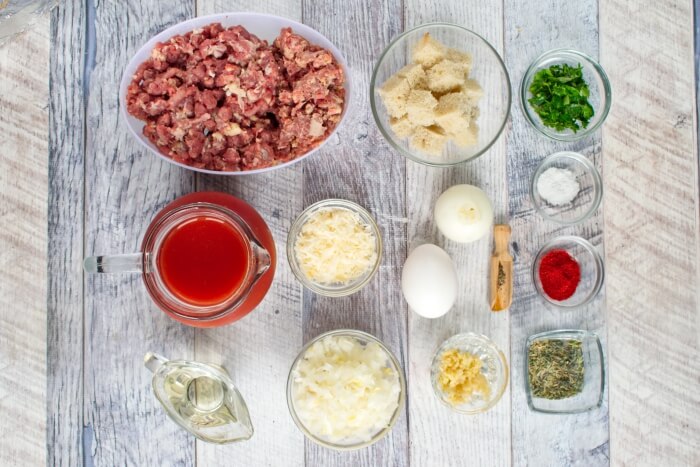 So, how to cook Juicy Beef Meatballs?
Steps to make Juicy Beef Meatballs
Combine the onion and the bread

5

Form the meatballs

10

Cook the meatballs

6

Cook the onions and garlic

4

Bring the sauce together

5

Add the meatballs to the sauce

10

Cook pasta

7

Serving

2