Perfect Vegan Green Smoothie
This Vegan Green Smoothie recipe is a delicious choice to make for yourself that will help ensure that you get your daily balanced portion of fruit and vitamins.
A blended smoothie of fresh green spinach leaves with tropical fruits like mango, pineapple and bananas and water, for consistency. I always prefer to use frozen fruit in my smoothies for a colder drink.
To make Vegan Green Smoothie, you will need the following ingredients: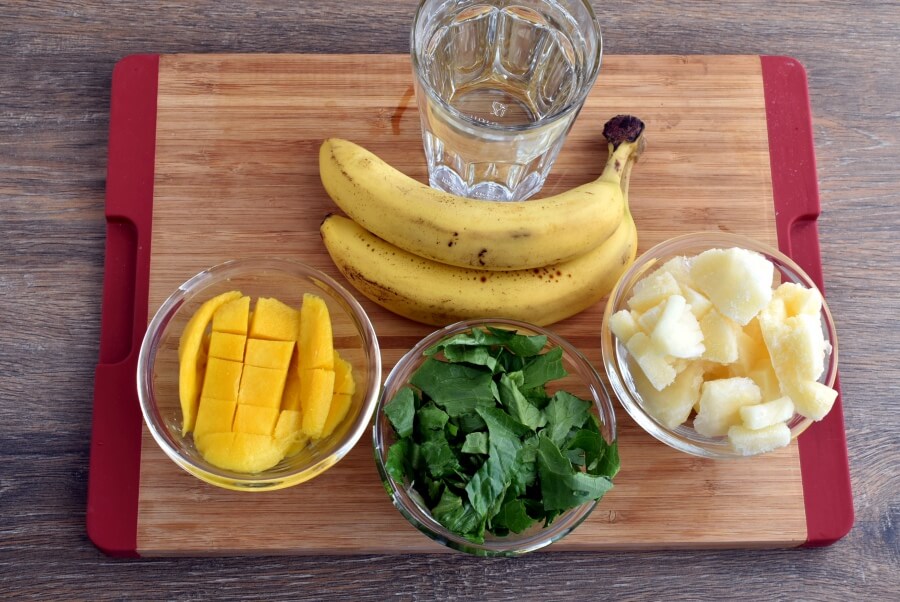 So, how to make Vegan Green Smoothie?
Steps to make Perfect Vegan Green Smoothie
Blend spinach and water

2

Add fruit

3

Serve