1 pound

Flank steak

or tri-tip, cut in thin strips on the bias

¼ cup

Tangerine juice

freshly squeezed

2 tbsp

Fresh ginger

minced

¼ tangerine

Tangerine zest

2 tbsp

Sesame seeds

toasted
Spicy Tangerine Beef
This hot and Spicy Tangerine Beef  is quite moreish and definitely one of my personal favorite beef dishes. I don't even need to have guests for this recipe, I enjoy it on my own as part of most popular weekly dinners. With the addition of tangerine brings this dish a subtle sweetness that molds the flavors together for a memorable eating experience!
To make Spicy Tangerine Beef, you will need the following ingredients: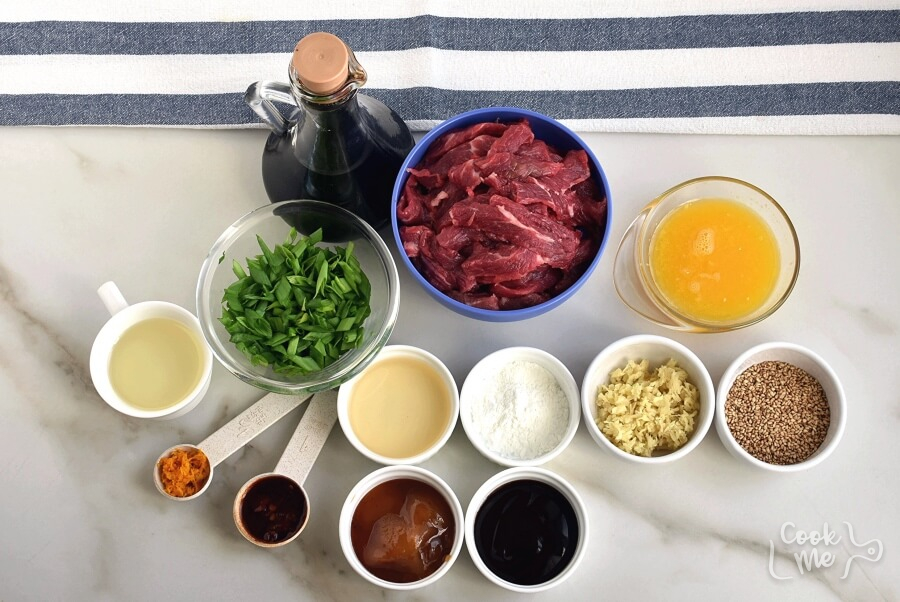 So, how to make Spicy Tangerine Beef?
Steps to make Spicy Tangerine Beef
Marinade beef

2

Refrigerate

20

Prepare citrus sauce

3

Cook beef and ginger

3

Add sauce

2

Serve