1/2 cup

Greek yogurt

unsweetened
Low-Carb Chicken Salad
My Low-Carb Chicken Salad is loaded with add-ins, like juicy grapes and crunchy pecans, and coated in a delicious mayo-yoghurt dressing.
When I decided to follow a Keto diet I knew it wouldn't always be easy. But I also knew that by putting the extra effort in to make low-carb dishes fun and interesting, I would find it so much easier! And with recipes like this salad, I don't even realise I'm on a diet! Just look at the ingredients – mustard, scallions, paprika, garlic powder, sage and all the yummy add-ins – it's an extravaganza of a salad!
To make Low-Carb Chicken Salad, you will need the following ingredients: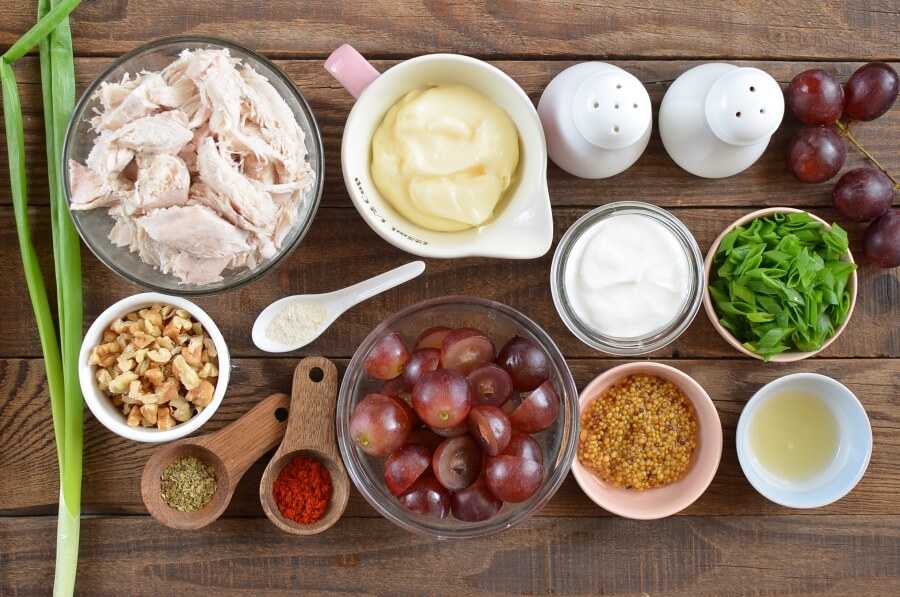 So, how to make Low-Carb Chicken Salad?
Steps to make Low-Carb Chicken Salad
Combine the chicken and add-ins

3

Make the dressing

1

Combine the salad

1

Serving Low-Carb Chicken Salad