2 pounds

Steak

cut into 1 inch cubes

1 tsp

Cayenne pepper

ground

2 cans

Tomatoes

29 ounce, diced

1 can

Can kidney beans

15 ounce, drained
Steak Chili
This is the Steak Chili recipe that win first prize when I entered it in a chili cook-off in work last month! A chili cook-off is similar to a barbecue except that each competitor prepares their own particular chili recipe and submit it for taste testing. I wanted to try something different, so instead of using ground beef in this chili, I substituted it with tender, juicy pieces of steak. The judges all agreed that it was a cozy, comforting chili and the beef pieces just fell apart when they were eating it. I doubt I'll ever go back to ground beef after this!
An added bonus is that this is a really simple and versatile recipe viagra sin receta. If you like more heat in your chili, simply add some extra chili powder. Fancy upping the spicy flavor? Add a pinch more cumin. I love to dunk cornbread in to mop up all the juices but you could serve it with rice too.
To make Steak Chili, you will need the following ingredients: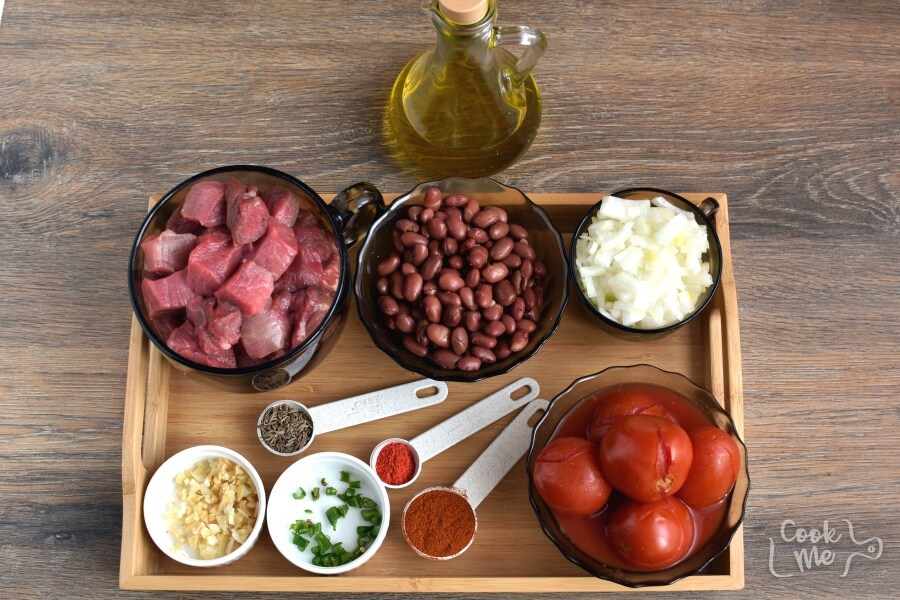 So, how do you make Steak Chili?
Steps to make Steak Chili
Heat oil in a pot

3

Cook the steak

5

Add the onions, garlic and chili pepper

5

Cook onion, pepper and garlic

5

Mix in spices, tomatoes and kidney beans

2

Simmer

1h

Remove cover and simmer again

30

Serve