TOP 10 Easy Christmas Treats
The Best Christmas Treats That Will Be the Highlight of Your Christmas Party.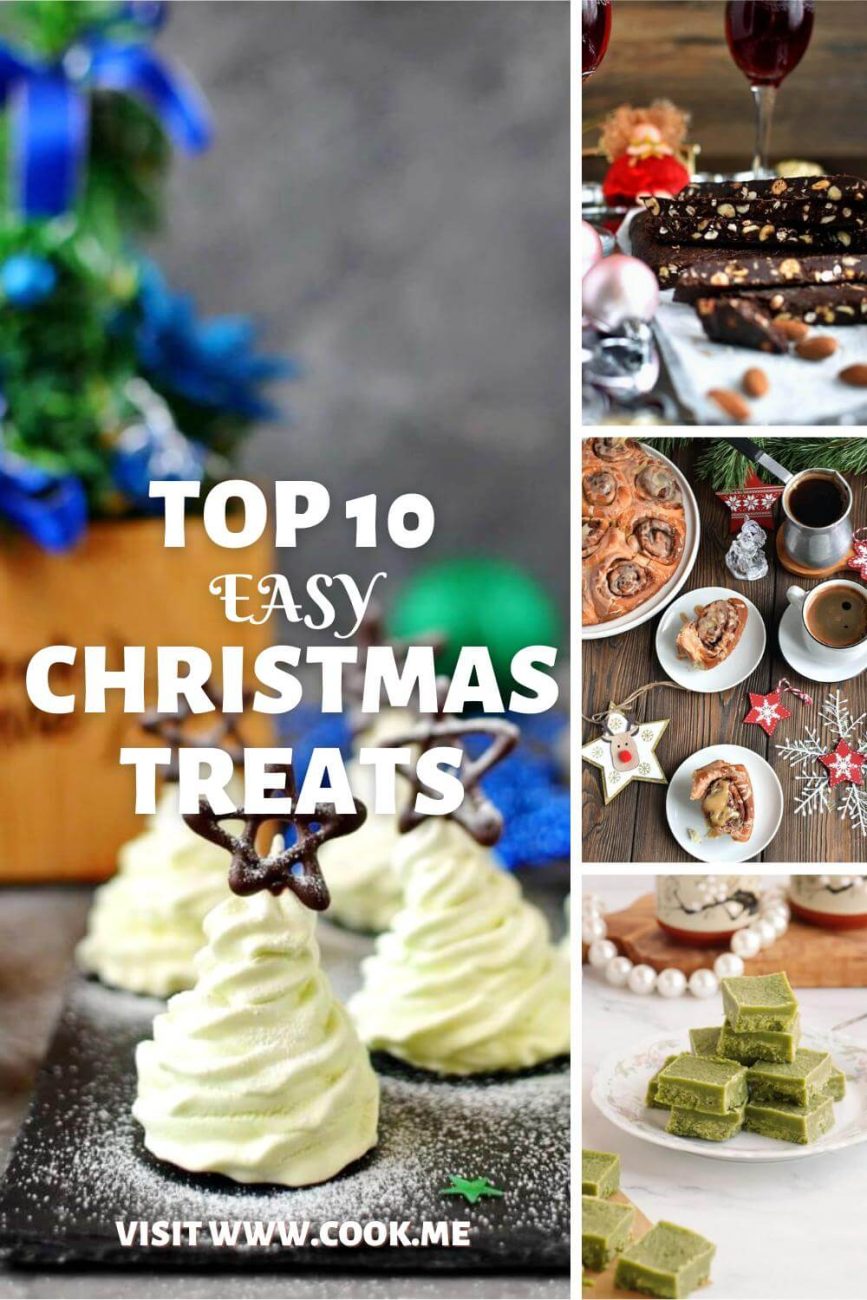 Chocolate Turron for Christmas is traditionally Spanish sweet candy that is mostly found in stores and eaten at Christmas time. We would compare something similar to a harder version being nougat or something softer like peanut butter, Turron is somewhere in ….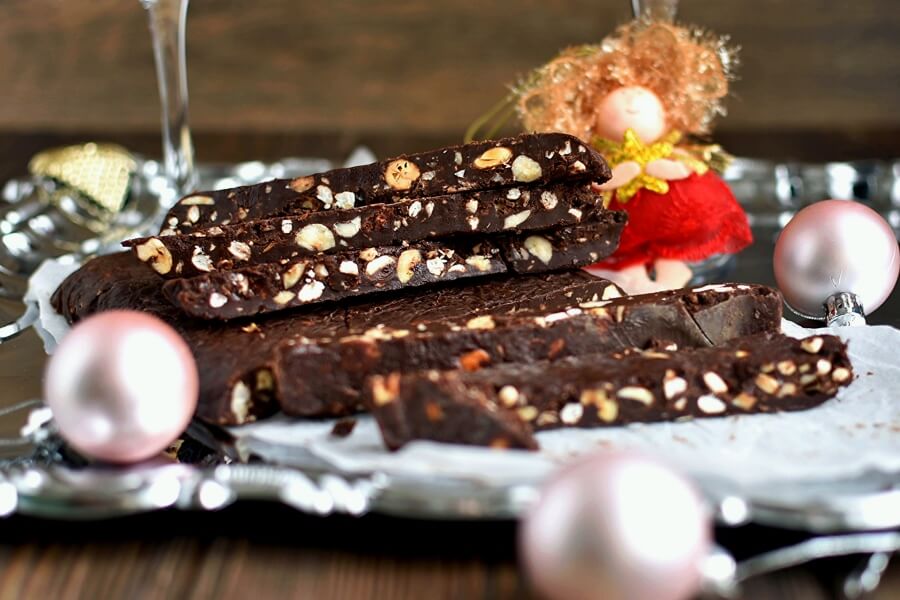 Ingredients for Chocolate Turron for Christmas:
8 ounces (227 g) Semisweet chocolate
8 ounces (227 g) Dark chocolate
2 1/2 ounces (70 g) Vegetable shortening
2.8 ounces (80 g) Puffed rice cereal
3 ounces (85 g) Almonds
This Sporcamuss Italian Cream Filled Pastries recipe uses sporcamuss which describes a flaky pastry. Every bite results with your nose and mouth being covered in the delightful confectioners' sugar that dusts the pastries before serving. This pastry is light and airy, fluffy, puffy ….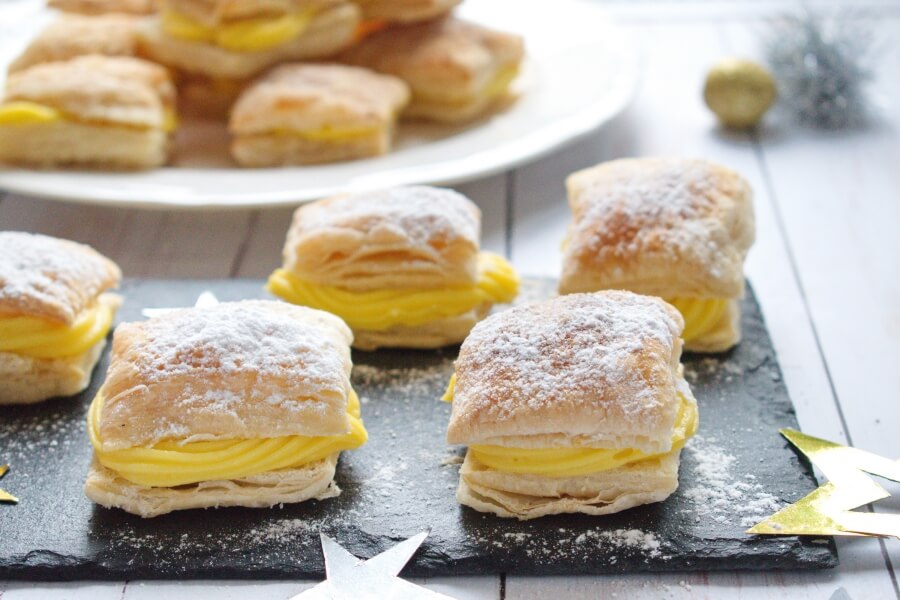 Ingredients for Sporcamuss Italian Cream Filled Pastries:
1 roll Frozen puff pastry

FOR THE PASTRY CREAM:
¾ cup Milk
¾ cup Cream
4 Egg yolks
½ cup Sugar
½ tsp Vanilla
2½ tbsp All-purpose flour
Confectioners' sugar
I love these Christmas Tree Meringue Cookies – they are one of the best recipes for Christmas desserts. To make these cute cookies, start by making the meringue base by mixing egg whites, sugar and a pinch of tartar. Add mint extract and beat some more. Once the …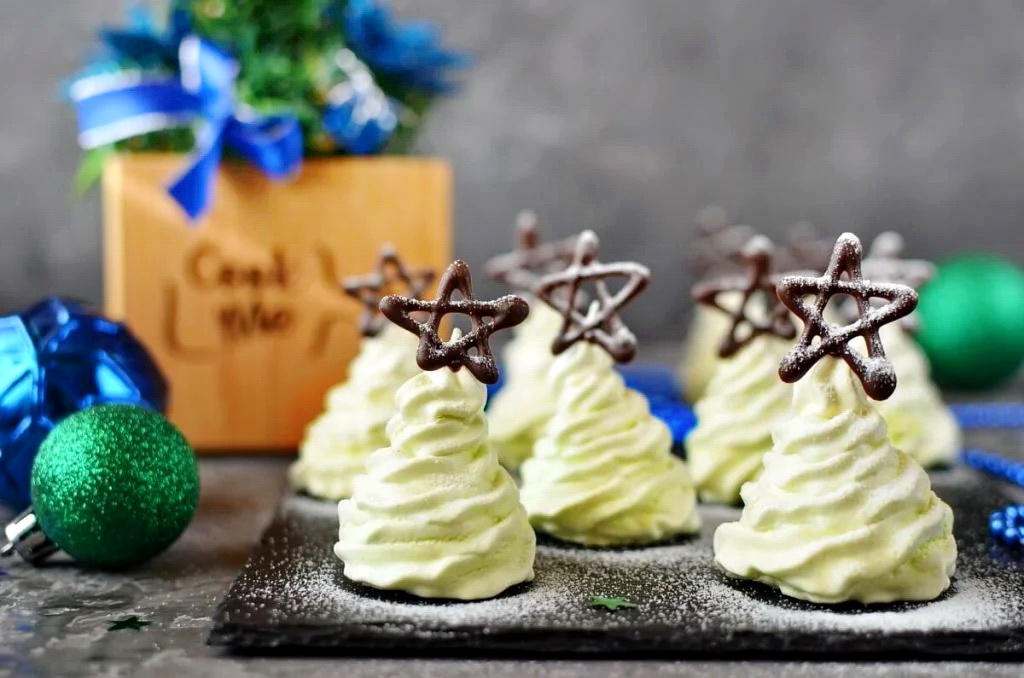 Ingredients for Christmas Tree Meringue Cookies:
4 Egg whites
1 cup Sugar
pinch of Cream of tartar
⅛ tsp Peppermint extract
2-4 drops Food coloring

FOR THE CHOCOLATE STARS:
2 oz Chocolate
These Coconut Bonbons make great homemade gifts for the people in your life who have everything! A bonbon is a sweet which is coated in chocolate. In the past, it was a French tradition to visit friends and relatives on New Year's Day with gifts of bonbons. In the lead up to Christmas and New Year, the sweet shops …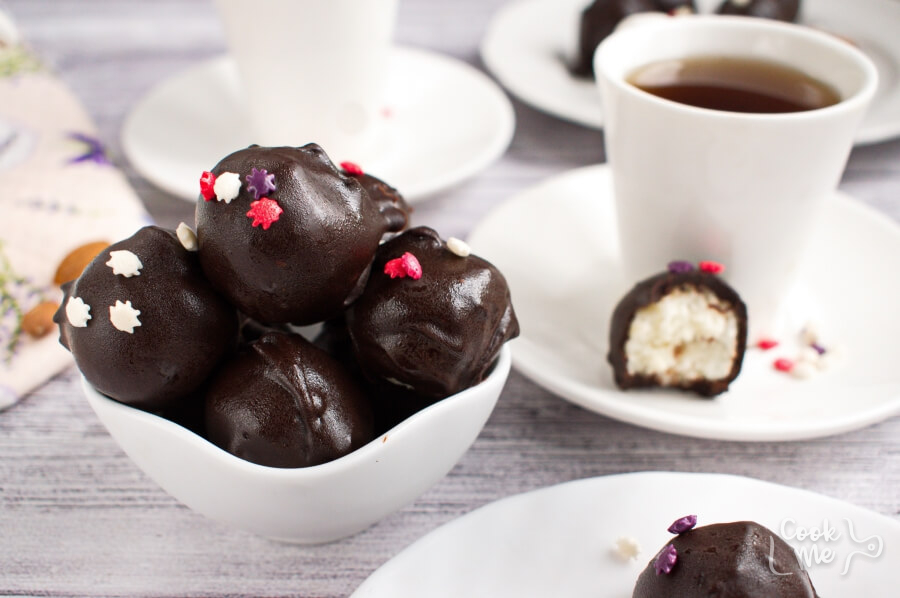 Ingredients for Coconut Bonbons:
2 2/3 cups Coconut flakes
2/3 cup Powdered sugar
1/2 cup Condensed milk
1/4 cup Almonds
2 tbsp Butter
1/2 tsp Vanilla extract
2 cups (12 ounces) Chocolate chips
1 tbsp Shortening
Colored sprinkles
These Keto Chocolate Truffles epitomize the idea of how I am trying to make every cooking or baking experience as keto friendly as possible and I really promote non-restrictive diet plans to eliminate any cravings. That is where I came up with these dainty and delicious high fat, no carb, chocolate truffle balls that are perfect …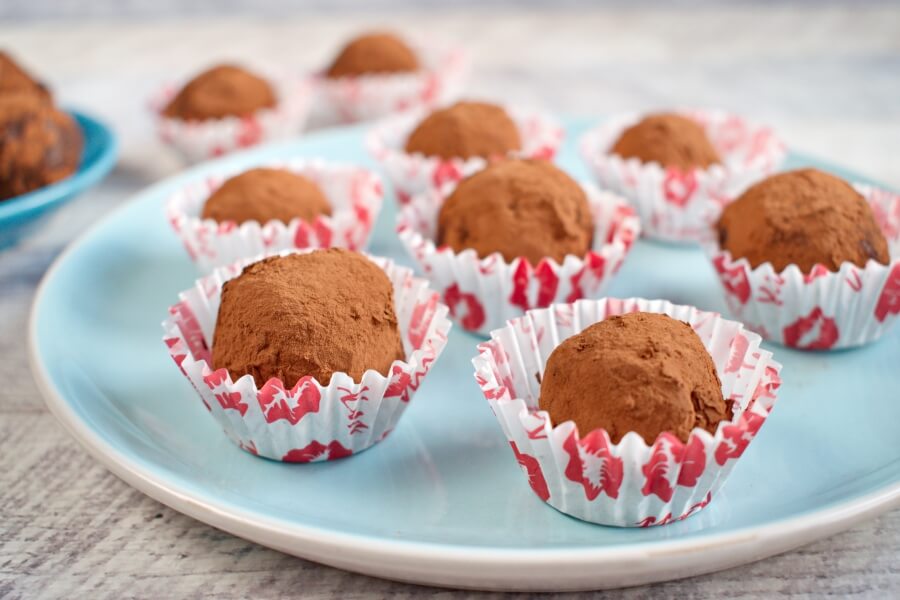 Ingredients for Keto Chocolate Truffles :
1 cup Dark chocolate
1 medium Avocado
1 tsp Vanilla extract
¼ tsp Kosher Salt
¼ cup Cocoa powder
These Star Anise Cookies are the cutest little cookies that I have chosen to include in all my Christmas boxes this year. The dough is made from a simple batter with a drop of star anise extract and a sugar-milk frosting flavored with anise too. A warm and tasteful …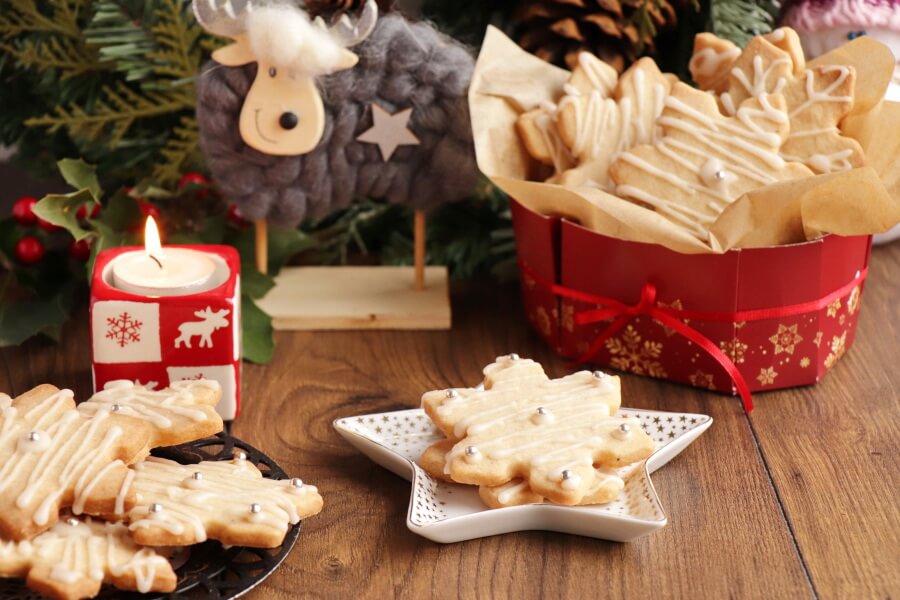 Ingredients for Star Anise Cookies:
FOR THE COOKIE:
2 cups All-purpose flour
1 cup Butter
½ cup Confectioners' sugar
1 tsp Ground star anise
1 tsp Star anise extract

FOR THE ICING:
2 cups Confectioners' sugar
3 tsp Star anise extract
2 tbsp Milk
¼ cup Silver dragees
These Easy Cinnamon Rolls (from scratch) make a great Christmas morning treat. Full of the flavor of cinnamon, they are sure to please any crowd of people at Christmas time. These Scandinavian sweet treats are coated with vanilla coffee flavored icing for added sweetness. …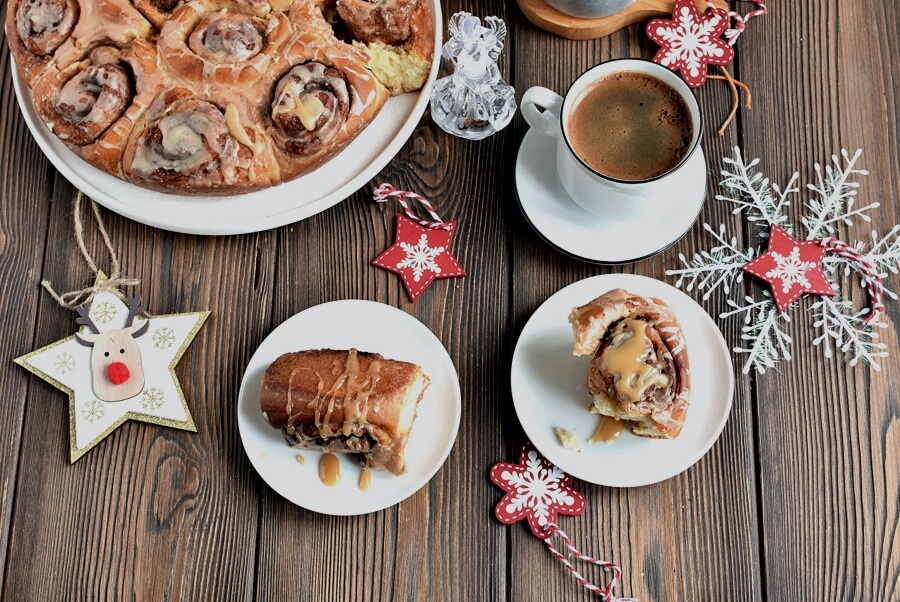 Ingredients for Easy Cinnamon Rolls (from scratch):
2 ¾ cups All-purpose flour
¼ cup Granulated sugar
1 tsp Salt
2 ¼ tsp Instant yeast
½ cup Milk
¼ cup Water
3 tbsp Unsalted butter
1 Large eggs

FOR THE FILLING:
3 tbsp Unsalted butter
1 tbsp Cinnamon
¼ cup Granulated sugar

FOR THE ICING:
1 cup Confectioners' sugar
½ tsp Vanilla extract
2–3 tbsp Coffee
These Jam-Filled Thumbprint Cookies are really cute bite-size cookies. I like to add assorted jam flavors to my thumbprint cookies – usually blackberry, apricot or strawberry. I like to make these with my kids when they are off school. They love getting messy and involved in the kitchen! …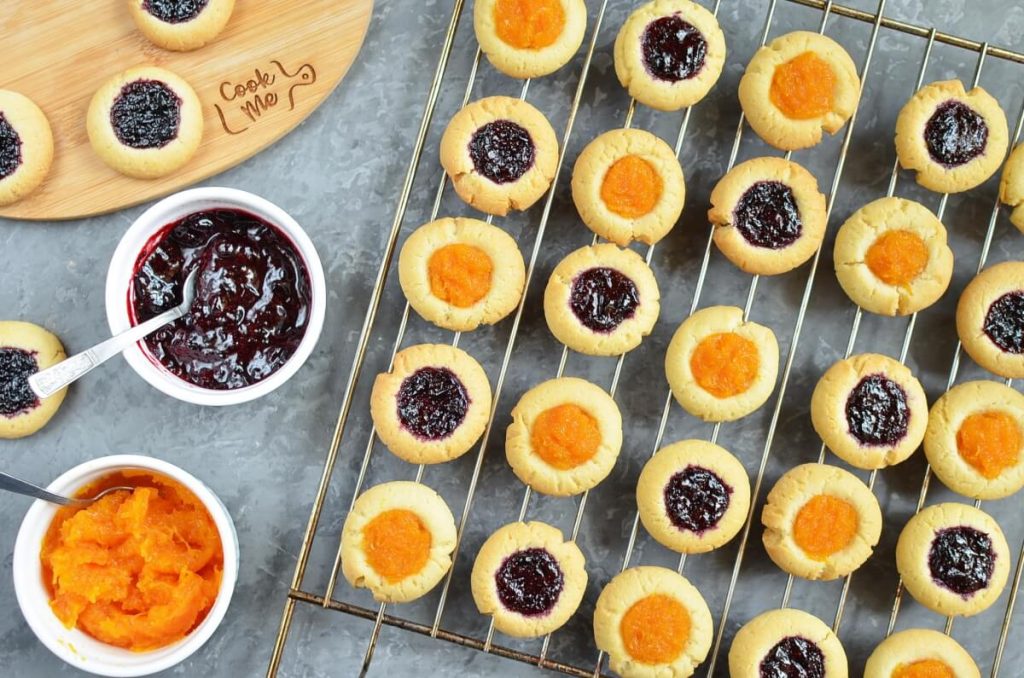 Ingredients for Jam-Filled Thumbprint Cookies:
1 cup Unsalted butter
⅔ cup Granulated sugar
1 Egg yolks
1 tsp Vanilla extract
2¼ cups All-purpose flour
½ tsp Salt
6 oz Fruit jam
Once you have made these Almond Rum Chocolate Truffles, mouth watering delicacies, you will be hooked and dying to make your own and before you know it, your friends will be inviting themselves around with one thing in mind! There is something extremely special …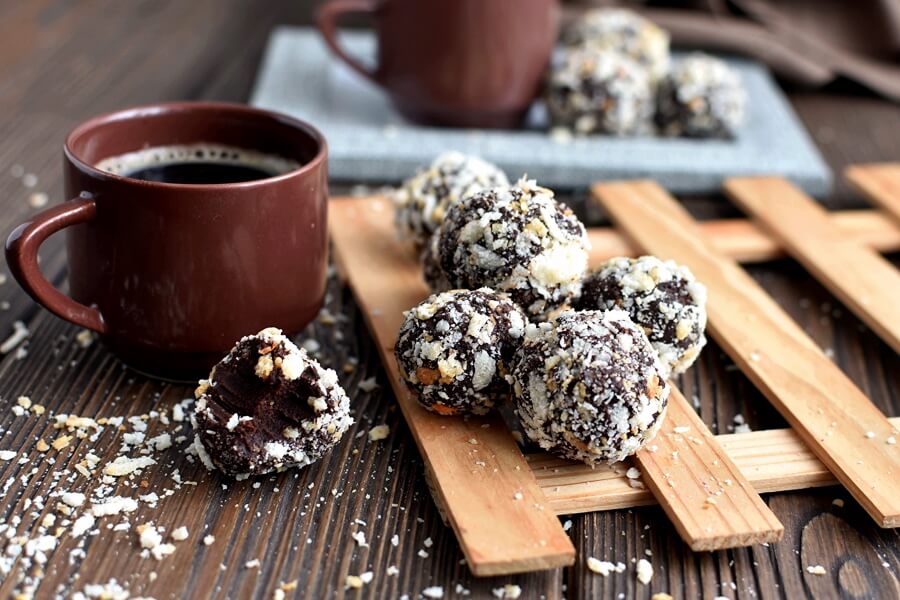 Ingredients for Almond-Rum Chocolate Truffles:
12 ounces Chocolate
1 cup Heavy cream
1 tbsp Butter
pinch Salt
½ tsp Vanilla extract
½ tsp Almond extract
¼ cup Rum
Amaretti cookie crumbs
Vegan Green Tea Fudge! With the new matcha craze, I have come up with this Green Tea Fudge recipe and now you have to try it. Made from coconut butter, cream of coconut milk, coconut oil, matcha green tea powder, vanilla extract and some maple syrup for …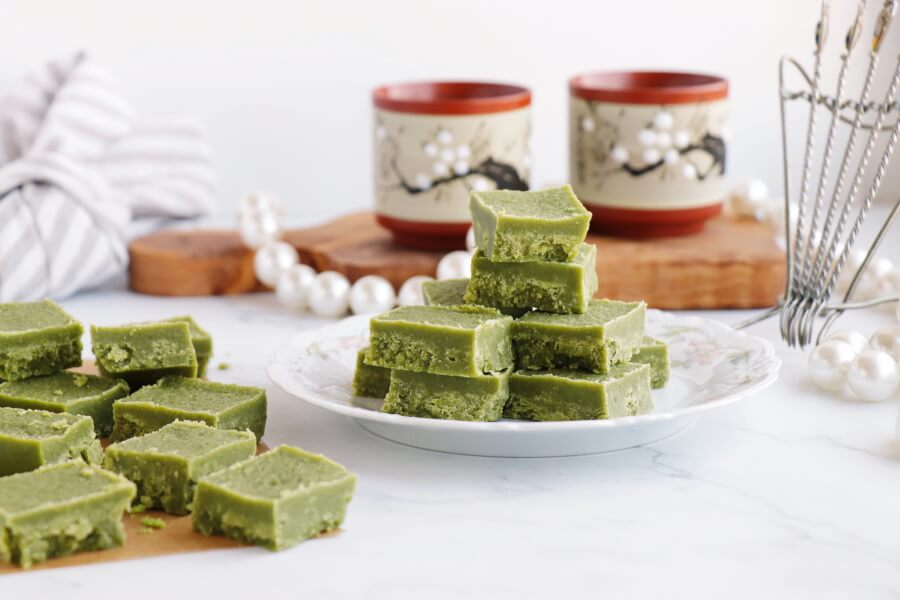 Ingredients for Vegan Green Tea Fudge:
1 cup Coconut butter
⅓ cup Coconut cream
2 tbsp Coconut oil
2 tbsp Matcha powder
1½ tbsp Vanilla extract
½ cup Maple syrup