2 tbsp

Coconut oil

refined

1 (15 oz ) can

Chickpeas

drained and rinsed

2 cups

Sweet potatoes

peeled and diced

1 (15 oz) can

Can crushed tomatoes

fire roasted
Vegan Chickpea Sweet Potato Stew
This Chickpea Sweet Potato Stew is a great healthy vegan summer recipe! I have spent quite a bit of time getting this recipe just right and I think I have finally cracked it! I couldn't get the seasonings quite right but I think this combination of paprika, cumin, coriander and cayenne is perfect! 
To make this stew, you start by frying onions and adding garlic, ginger and spices. Then mix in sweet potato, chickpeas, tomatoes and vegetable broth and cook until the veggies are soft. Just before the end, add some fresh spinach leaves and stir until they've wilted. Absolutely delicious!  
To make this Chickpea Sweet Potato Stew, you will need the following ingredients: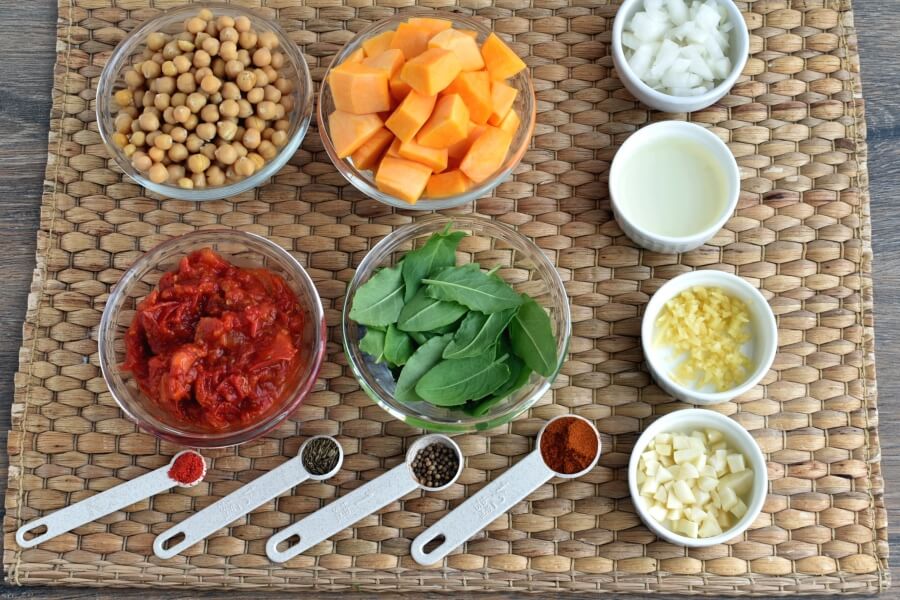 So, how do you make Chickpea Sweet Potato Stew?
Steps to make Vegan Chickpea Sweet Potato Stew
Cook the onions

3

Add the garlic and ginger and season

3

Add remaining ingredients

3

Simmer

20

Add spinach

1

Serve