4 oz

Coffee-flavored liqueur

For garnish:
Chai Spiced White Russians
These Chai Spiced White Russians are super delicious cocktails to try this year! I am always looking for Christmas drink recipes with alcohol which taste seasonally delicious. The addition of chai, cinnamon and star anise brings a spiced flavor to this Christmas drink recipe.
Start these White Russians by adding vodka and tea bags to a large pitcher. Leave to sit for a minimum of 2 hours. Remove the tea bags and add the coffee-flavored liqueur and half-and-half. Stir until fully combined. Chill the mixture until ready to serve. Divide the Chai Spice White Russian mixture between four rocks glasses filled with ice. Garnish with cinnamon sticks, and star anise.
To make Chai Spiced White Russians, you will need the following ingredients: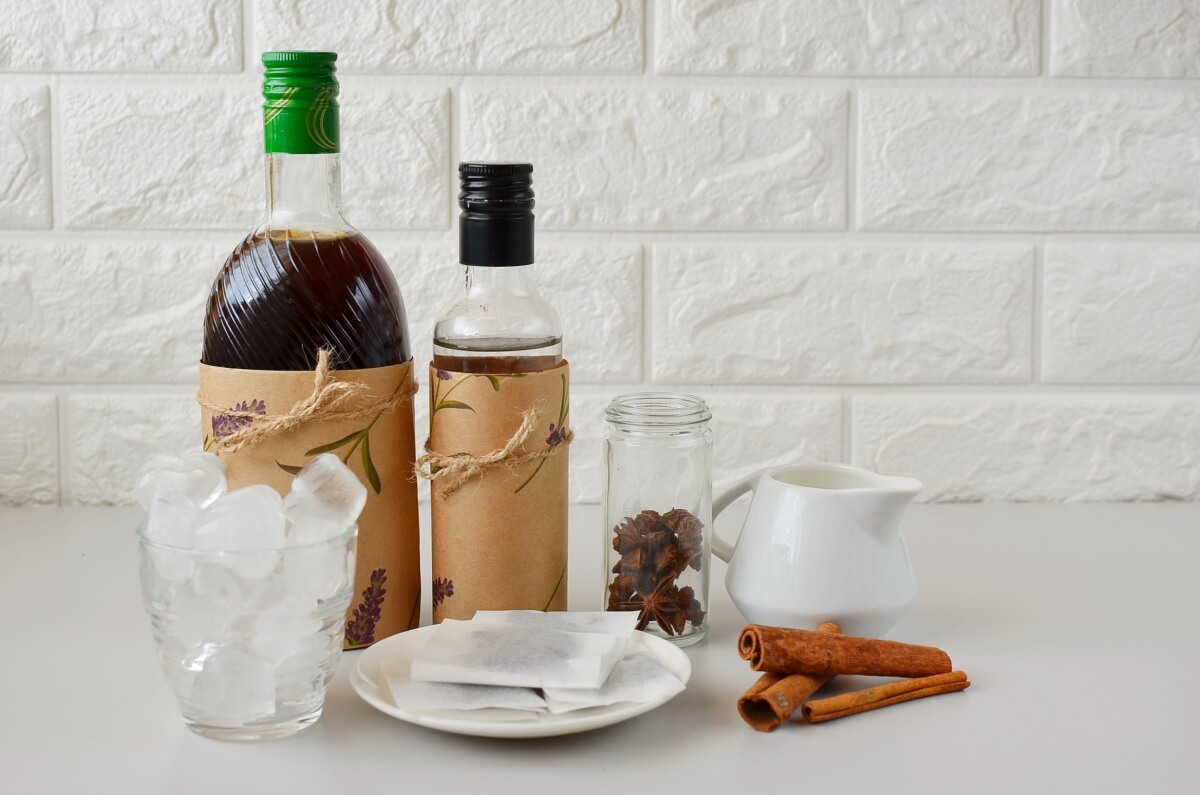 Steps to make Chai Spiced White Russians
Soak tea bags in vodka

2h

Add cream

2

Stir

1

Chill

Fill glasses with ice

2

Divide mixture between glasses

2

Serve