1 ½ inch long

Fresh ginger

4 tbsp unsweetened

Cocoa powder

To garnish

Gingerbread syrup

optional

1 tsp

Gingerbread spice mix

optional garnish

1 tbsp superfine

Granulated sugar
Gingerbread Hot Chocolate
This Gingerbread Hot Chocolate recipe ticks all of my winter hot drink boxes. It is sweet and warm and filled with the spice flavors I've come to associate with this time of year. During the long, dark days of winter, I love to whip up a pot of this hot chocolate to heat us up from the inside out!
This recipe is very quick and easy to make too. Start by making a flavored syrup by boiling water with cinnamon, allspice, cloves, sugar and slices fresh ginger. Add milk and cocoa to the syrup and bring to a boil. Serve with whipped cream, gingerbread sugar and gingerbread syrup. You can't beat it on a cold day!
To make Gingerbread Hot Chocolate, you will need the following ingredients: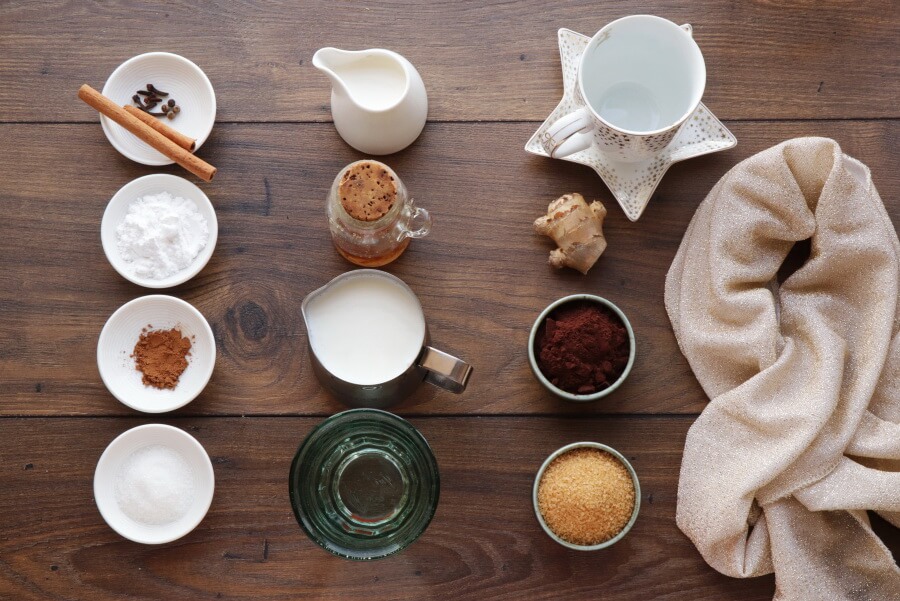 So, how to make Gingerbread Hot Chocolate?
Steps to make Gingerbread Hot Chocolate
Heat water and spices

10

Whip cream

3

Add milk and cocoa powder

2

Bring to a boil

2

Make gingerbread sugar

1

Serve