Cinnabun Cookies
I love love LOVE this Cinnabun Cookies recipe! It makes the most amazing buttery cookies with a delicious sticky, caramelized cinnamon frosting on the top. Simple and sweet these cinnamon roll cookies are completely irresistible! But the reason I love it so much is the trick I finally discovered for getting the Cinnabon topping just right!
After many attempts at creating different Cinnabon mixtures and frosting the cookies before and after baking, I had a eureka moment. By dolloping the Cinnabon mixture onto the baking tray, laying the cookies on top, baking, and then flipping over, you end up with the perfect all-over cinnamon frosting! The cookies literally sink into the gooey topping as they bake! Amazing cookies with a delicious, perfectly spread frosting to enjoy!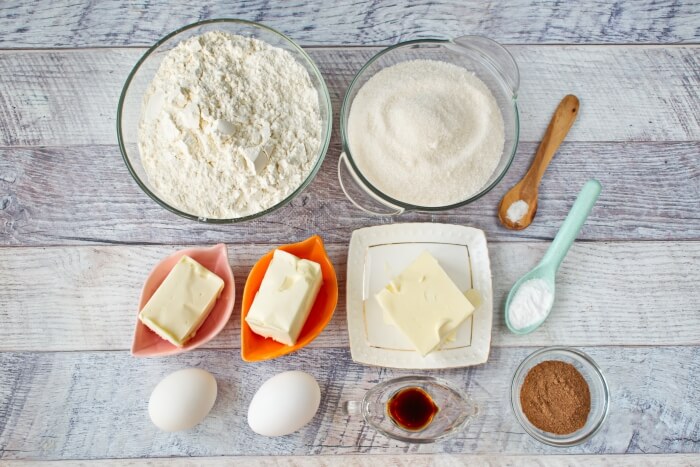 So, how to cook Cinnabun Cookies?
Steps to make Cinnabun Cookies
Cream the sugars and butters

2

Add the eggs

3

Add the dry ingredients

3

Chill the dough

60

Heat the oven

5

Make the cinnamon filling

2

Roll out the dough

2

Add the cinnamon mixture

5

Make the cookies

5

Add the cinnamon topping to the cookies

5

Bake the cookies

14

Serving Cinnabun Cookies

1