1 1/2 cups

All-purpose flour
Mexican Cinnamon Cookies
These Mexican Cinnamon Cookies go by the original name of Polvorones de Canele, which comes from the Spanish word 'polvo', meaning dust. This refers to the light cinnamon sugar 'dusting' on all the cookies. They're traditionally served at Mexican weddings but you can find them any time of the year, as everyone loves their sweet flavor and buttery texture.
I first discovered them at an experimental coffee bar in my neighborhood! These buttery Mexican cookies are usually made with butter, flour, vanilla extract, powdered sugar, salt, and cinnamon. The dough is rolled into small balls, which are then coated in cinnamon sugar before being baked.
To make Mexican Cinnamon Cookies, you will need the following ingredients: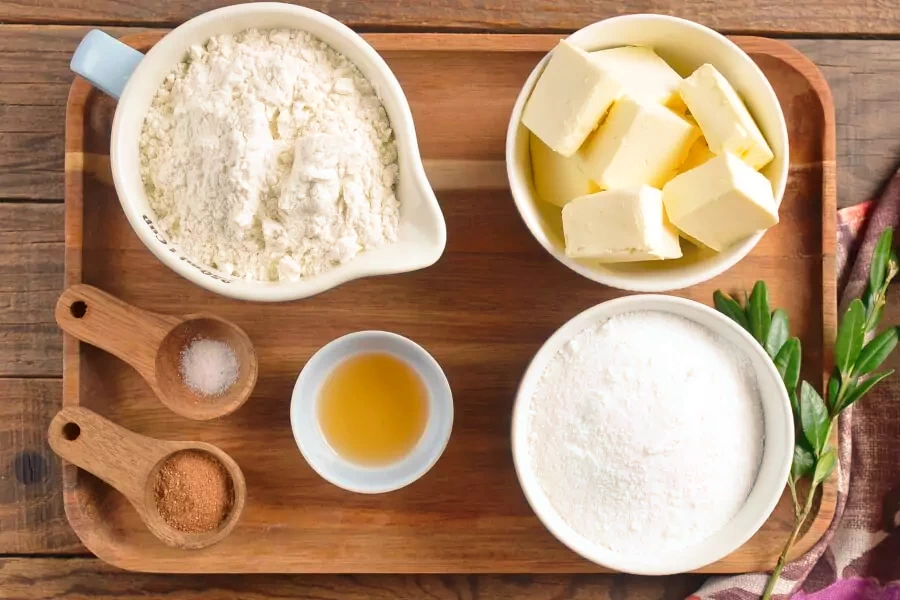 So, how to make Mexican Cinnamon Cookies?
Steps to make Mexican Cinnamon Cookies
Heat the oven and prepare a baking tray

3

Beat the butter and sugar

5

Add the vanilla

2

Mix the dry ingredients

2

Mix the dough

10

Shape the cookies

10

Make the cinnamon sugar

1

Coat the cookies

10

Bake the cookies

20

Cool

20