4 slices

Bread

stale, diced

400g

Tomatoes

can, chopped

6

Frozen fish fillets

white, such as cod or pollock

400g

Can kidney beans

white, drained

Parsley

small pack, roughly chopped
Summer Fish Stew
This Summer Fish Stew is a recipe that I took with me after traveling to the Middle East. I absolutely loved this dish in a restaurant and I had to make it for myself.
A white fish stew flavored with onion, garlic, chili and tomatoes and thickened with white kidney beans, I don't even have the words to describe how much I love this recipe. It's by far my favorite fish in the sea!
To make Summer Fish Stew, you will need the following ingredients: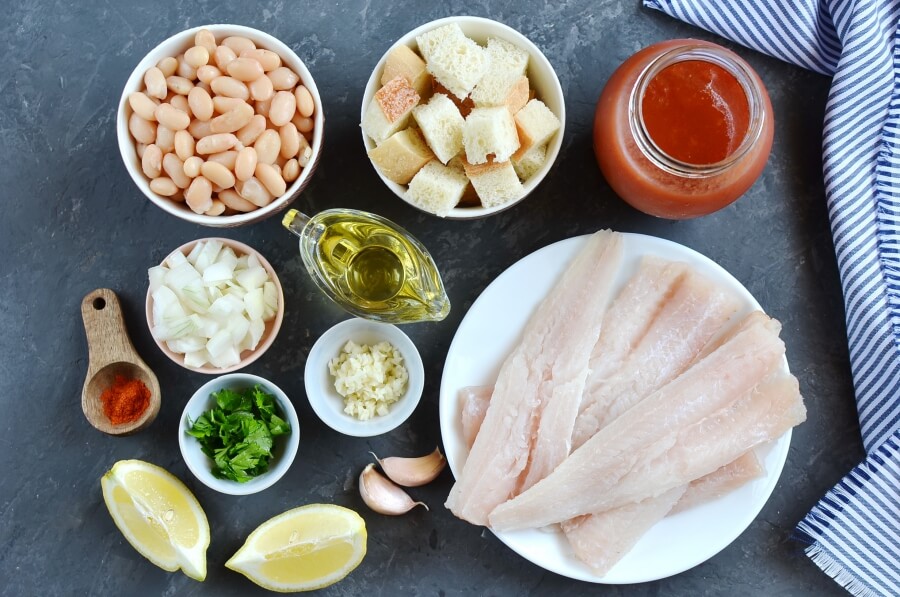 So, how to make Summer Fish Stew?
Steps to make Summer Fish Stew
Bake bread

20

Cook onions

10

Add garlic and chili

1

Add tomatoes and fish

10

Add beans

5

Serve

2