1 medium

Onion

finely chopped

2

Green onion

finely chopped

1

Chili pepper

red, fresh, finely chopped

1 1/2 tbsp

Pimento peppers

chopped

1 pint

Whipping cream

light

3/4 pound

Cod

fillets, cut into 1 inch cubes
Curry Fish Stew
When I lived in my old neighbourhood, my local takeout used to have an amazing fish curry on the menu. Since I now live too far away to get takeout from there, I have come up with my own alternative. This Curry Fish Stew ticks a lot of boxes. Not only is it super-quick, it's also super-tasty.
It's a great midweek recipe as it takes so little time to prepare and cook. 30 minutes from start to table – that's shorter than the time it used to take my takeout to arrive! For this recipe, I use cod fillets but you could use another similar fish if you prefer. To make the curry, I simply combine onions, chili pepper, pimento peppers, curry powder, cream, garlic, salt and pepper.
It's really easy to adapt this recipe too – if you prefer more heat, you can add an extra fresh red chili. Sometimes I add some extra vegetables too if I have some handy.
To make Curry Fish Stew, you will need the following ingredients: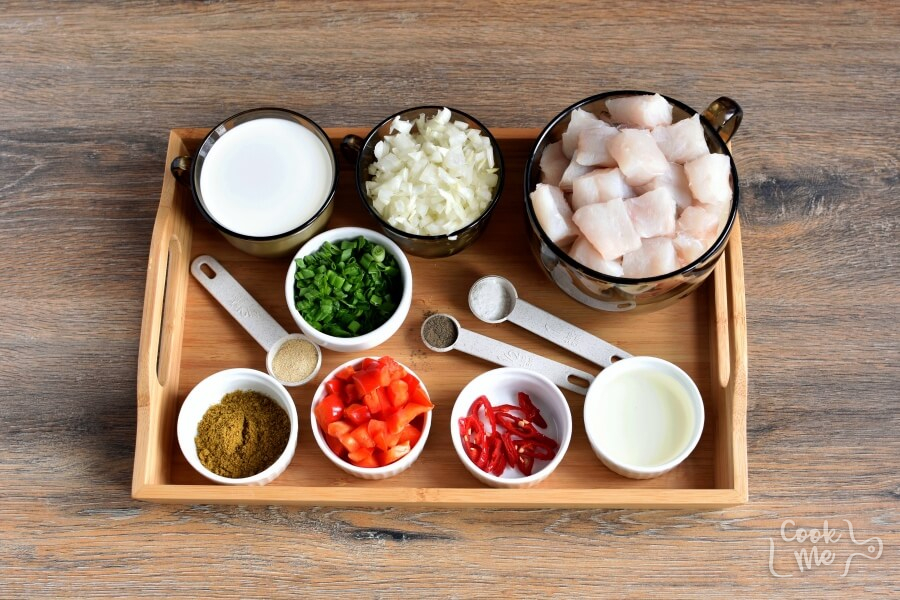 So, how do you make Curry Fish Stew?
Steps to make Curry Fish Stew
Heat oil

2

Cook onions, chili pepper, and pimentos

5

Add curry powder

3

Mix in the cream

3

Add the cod

5

Season

2

Serve