For kimchi slaw:

1 cup

Daikon radish

grated

4

Scallions

white and light green parts, chopped

2 tbsp

Cilantro

fresh, chopped

For spicy gochujang sauce:

3 - 4 tbsp

Gochujang pepper paste

For hot dogs:
Hot Dogs with Spicy Kimchi Slaw
I love to make these Hot Dogs with Spicy Kimchi Slaw for game night. They are super simple to make and I love the slight crunch from the daikon radish in the slaw. If you can't find daikon in the grocery store, substitute for red radishes. The key ingredient in this recipe is the spicy gochujang sauce made with mayo, lime and gochujang chili.
To make these tasty hot dogs, start by making the kimchi slaw up to one day in advance. Store it in the refrigerator. It will start to break down if you make it much earlier than that. Make spicy gochujang sauce by whisking mayo with gochujang chili paste and lime juice. I like my chili-mayo quite spicy, so I start with three tablespoons of chili paste. I taste the sauce and add more if I want it spicier. Grill the hot dogs and crisp the buns slightly. 
To make the Hot Dogs with Spicy Kimchi Slaw, you will need the following ingredients: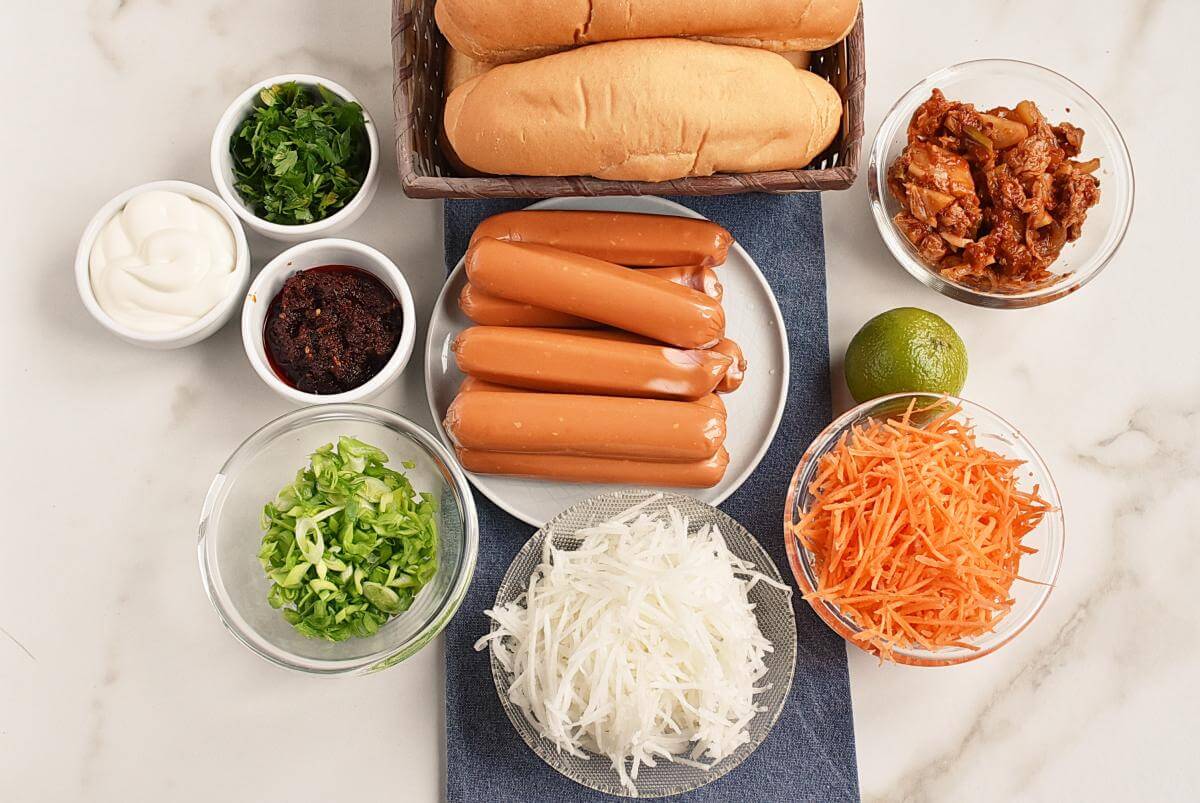 Steps to make Hot Dogs with Spicy Kimchi Slaw
Make slaw

10

Make chili mayo sauce

2

Grill hot dogs

5

Grill buns

1

Serve