1/2 cup

Butter

room temperature

1 tbsp

Confectionery dressing

optional

3 drops

Food coloring

optional, color of your choice
Italian Easter Cookies
These pretty little Italian Easter Cookies are an easy treat to make around Easter time when spring is in the air and you want to do some lighter and brighter baking!
My family makes a big deal about Easter. I love an excuse to go overboard in the kitchen and spend time with my kids making some festive goodies. Easter egg hunts, special cakes and lots of chocolate, along with these gorgeous Italian cookies, fragrant with almond and vanilla.
You can make them any color you want – perhaps blend some pretty pastel pinks, blues, and yellows in keeping with the season – or just leave the frosting plain, they still look great!
To make Italian Easter Cookies, you will need the following ingredients: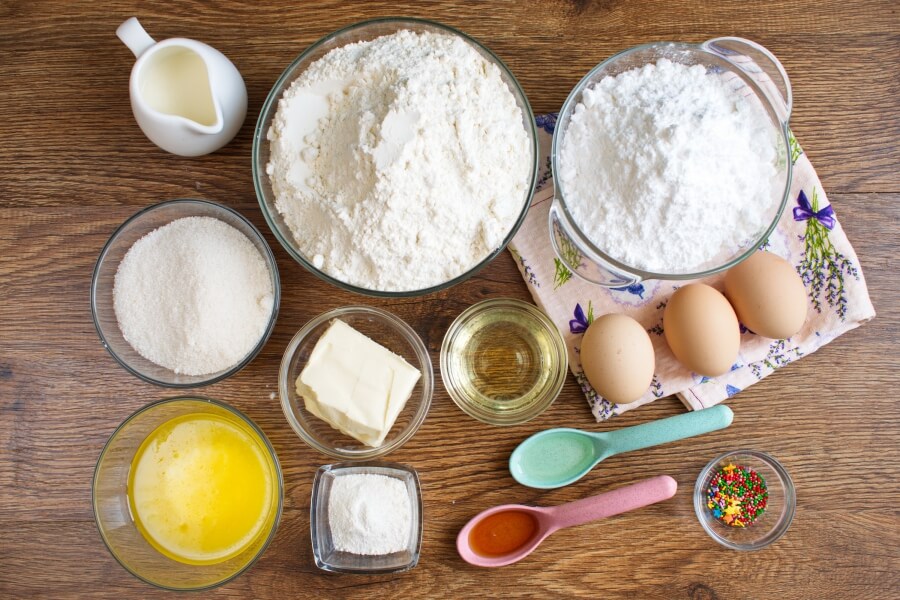 So, how to make Italian Easter Cookies?
Steps to make Italian Easter Cookies
Heat the oven

5

Preheat the oven to 350°F.

Beat the butter and sugar

2

Add the eggs

2

Add the flavorings and milk

2

Combine the dry ingredients

1

Mix the wet and dry ingredients

5

Shape the dough into balls

10

Shape the cookies

10

Bake the cookies

10

Make the icing

1

Ice the cookies

10