2

Chicken Breast

halves, skinned, boned and cut into chunks

4.5 oz

Mushrooms

canned, liquid reserved
Quick Chick
Simple and quick, this Quick Chick recipe is something you can rustle up in no time at all to feed a hungry crowd! I'm a big fan of one pot recipes. At the weekend I like to spend a few hours in the kitchen cooking and creating, but during the week I just don't have the time. So being able to pop everything into one pan and leave it to cook away on its own, while I get on with other things is a huge bonus!
In this recipe, I get a lot of the flavor from browning the chicken first, then adding onions, mushrooms, and celery to boost the taste. Instead of salt, I add soy sauce which does two jobs: it provides the seasoning and also a deep background flavor to the sauce.
To make Quick Chick, you will need the following ingredients: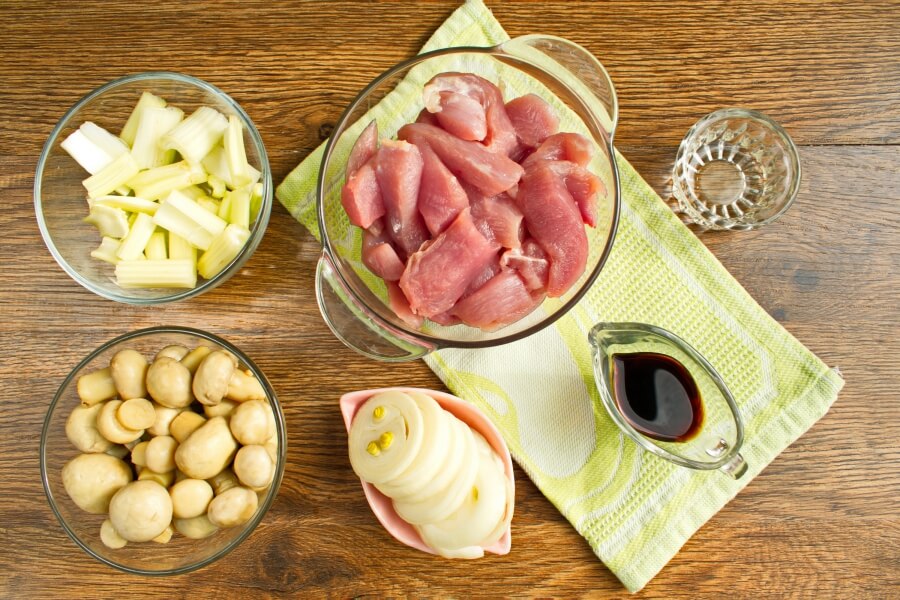 So, how to make Quick Chick?
Steps to make Quick Chick
Fry the chicken

5

Add the vegetables and sauce

1

Cook everything together

15