Ukrainian Easter Bread
Ukrainian Easter Bread, aka kulich, is a delicious, traditional bread made for Easter. To me, Easter is all about baking and enjoying the home-cooked feast. So, this kulich recipe hits the spot and remains a family favorite.
The recipe is simple to make and uses pantry staples like milk, flour, yeast, butter, eggs, and sugar. For a soft and airy, subtly sweet Easter bread, I add raisins, orange and lemon zest to a simple, milk-based yeasted dough and give it plenty of time to rise. I use instant yeast in this recipe to keep the dough-making process quick and easy. Eggs and butter add richness to the dough, and an egg wash gives the kulich a beautiful golden-brown sheen once baked. As for decoration, I opt for a simple two-strand braid for this bread. But it's totally optional.
To make the Ukrainian Easter Bread, you will need the following ingredients: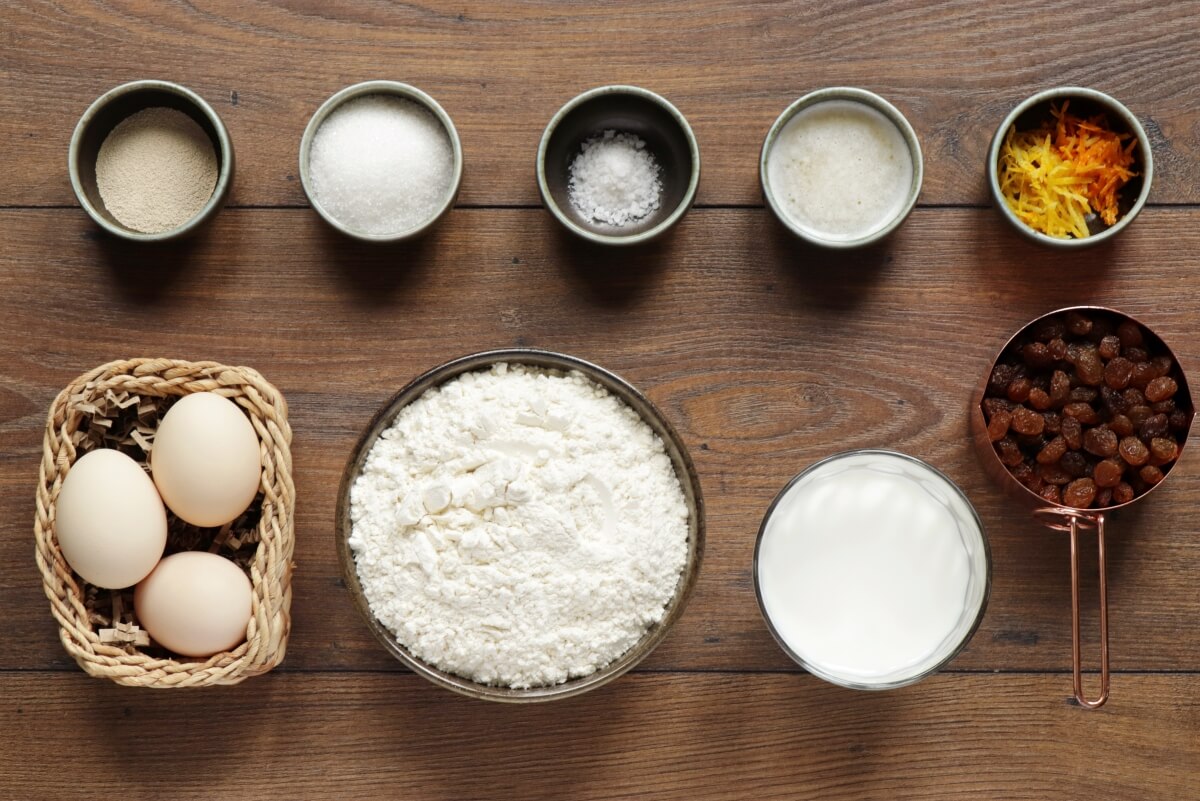 Steps to make Ukrainian Easter Bread
Heat milk and add raisins

3

Combine dry ingredients

1

Combine wet and dry ingredients

8

Shape dough

1

Rise

1h

Divide dough

5

Punch the dough down and cut off about 250 grams of dough for decorations if you wish. Grease a round baking dish, about 8 inches wide and 4 inches deep. Form the larger piece of the dough into a ball and place it into the dish. Divide the remaining dough into two pieces. Shape each piece into a long 25-inch rope. Twist the ropes together.

Arrange dough braid on top

1

Preheat oven

Preheat the oven to 350 °F.

Bake

40

Cool

Serve