1 cup

Chicken

shredded cooked, or turkey

1/2 cup

Egg noodles

medium

1 cup

Carrots

medium, peeled, sliced
Sensational Chicken Noodle Soup
My Sensational Chicken Noodle Soup is a true homemade classic, rich with chicken, noodles and tender vegetables swimming in a hearty broth. This easy 3-step, 1-pot recipe is super simple to follow and produces a really delicious soup, just like your mom used to make! Use this recipe as the foundation for more complex soup flavors.
To give it an Asian taste, sub the egg noodles for glass noodles, add sliced scallions, crushed garlic and ginger and a splash of soy sauce.
For a Mexican version, pour in some hot sauce, add garlic and chili powder and stir in some black beans.
You can also switch the noodles for strips of corn tortilla added right at the last minute. But this recipe is super delicious just the way it is!
To make Sensational Chicken Noodle Soup, you will need the following ingredients: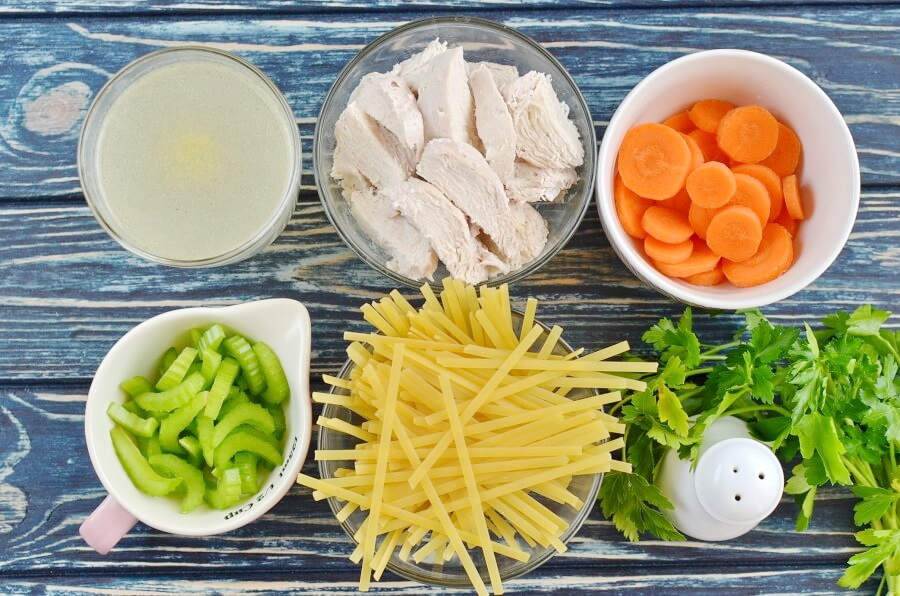 So, how to make Sensational Chicken Noodle Soup?
Steps to make Sensational Chicken Noodle Soup
Heat the broth and vegetables

10

Add the noodles and chicken

1

Cook the soup

10