2 pounds

Pumpkin

peeled and seeded , cut into small cubes

1 (2 inch) piece

Fresh ginger

peeled and grated

1

Lemon

cut into wedges and seeded
Pumpkin Ginger Jam
Sweet and spicy, this Pumpkin Ginger Jam is another fall favorite of mine. I buy kilos of fresh pumpkin from the local grocer and love experimenting with all sorts of recipes varying from different pies to jams and jellies.
An easy one hour cook of pumpkin chunks with fresh ginger, white sugar and some lemon, to enhance the flavors of the jam making it unique and tasty.
To make Pumpkin Ginger Jam, you will need the following ingredients: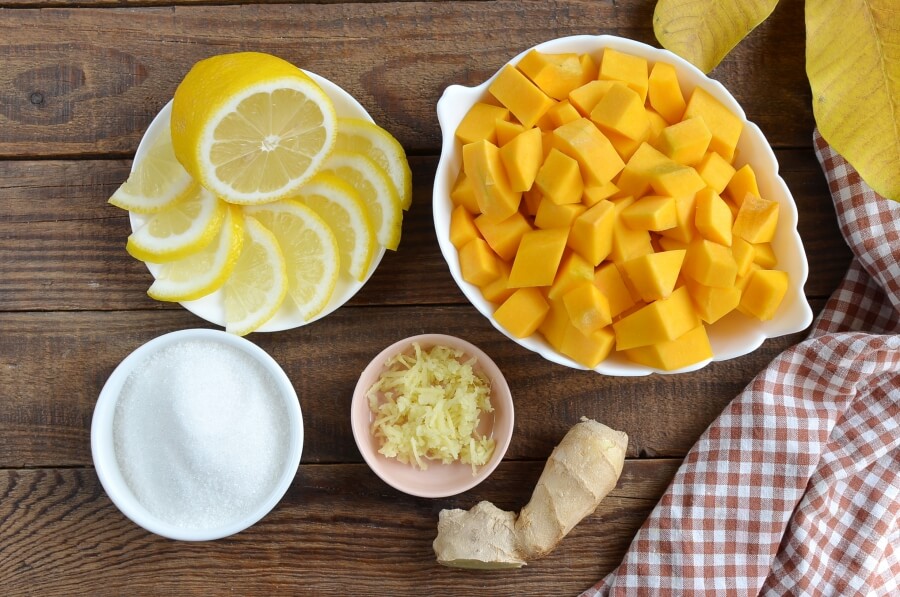 So, how to make Pumpkin Ginger Jam?
Steps to make Pumpkin Ginger Jam
Season pumpkin

8h

Purée lemon

3

Cook mixture

30

Mash

10

Jar process

10

Store